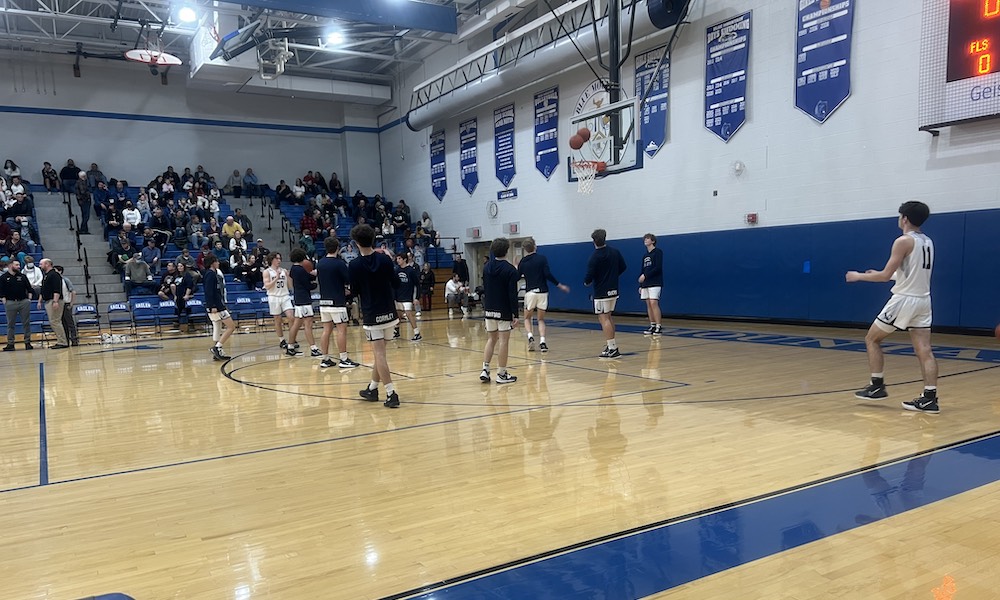 The Pottsville Crimson Tide faced off against the Blue Mountain Eagles in a rivalry game on Tuesday, January 25th, for a boys basketball match. Both teams entered with a record of 9-5. This game was the D11Sports Game of the Week which was streamed lived on YouTube.
Pottsville quickly jumped out to an 8-0 lead but a 7-0 run by Blue Mountain to end the first quarter closed the score 8-7. By the half, Pottsville had pulled away from Blue Mountain heading into the locker room with a 25-11 lead.
Pottsville had built a nine-point lead at the end of the third quarter, 34-25. Blue Mountain closed the gap, going on a 6-2 run making the score 36-31 forcing a timeout by Pottsville with 6:23 remaining in the game. Pottsville rallied after the timeout going on a 13-6 run to close out the game and defeat Blue Mountain by a score of 49-37.
"I'm really happy with the outcome", said Pottsville head coach Jake Wartella, "Our kids played really hard and made the plays down the stretch."
Pottsville's Darren Yost was awarded the D11Sports Player of the Game scoring 11 points on the night.
"We turned the ball over a lot in the second half, " said Yost, "We played good defense, our guys moved the ball around well. It feels good to come out with a win against our rival and clinch the division."
Pottsville improves to 10-5 on the year. Pottsville's next game is at home on Friday, January 28th at 7:30 PM against Panther Valley. Blue Mountain falls to 9-6. Blue Mountain's next game is Friday, January 28th at 7:00 PM at North Schuylkill High School.