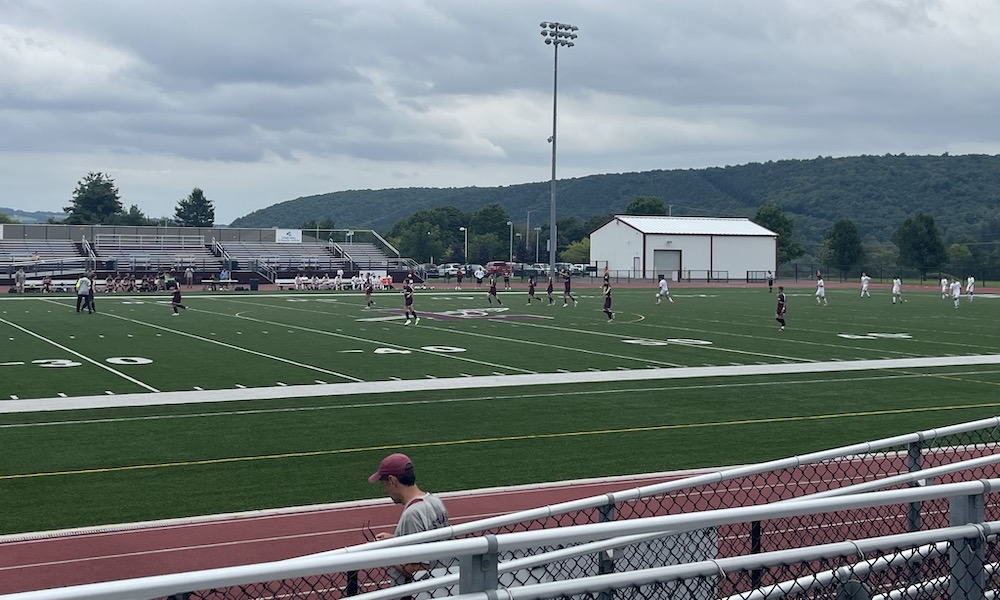 This fall has been an exciting one for Lehighton Athletics. All of Lehighton's fall sports teams were able to find their way into the postseason. The District 11 brackets were sprinkled with Lehighton this year. Lehighton even has a number of athletes heading to the state competition.
Lehighton Boys Soccer finished the year with a winning season. Although they did not make the Schuylkill League playoffs, they did earn a spot as the eleventh seed in districts. The Indians faced the Jim Thorpe Olympians in the first round of districts. The Indians were unable to come out on top and closed out their season after the first round.
The double-overtime game ended 4-3. They finished their season 9-9-1. Lehighton's small but mighty girls' soccer team was also successful this season. The girls faced Pocono Mountain East in the first round of district playoffs and won 4-0. The Lady Indians advanced to the semifinals where they played the number one seed Whitehall. They fell to the Zephyrs 4-0. They made history this season as they were the first Lehighton Girls Soccer team to advance to the second round of districts. The Lady Indians closed the season as 12-8.
Field Hockey had a respectable season with their new head coach. The girls had a powerful start to the season, but they began to fall short in the second half. The Indians could still clinch a fifth seed in the District 11 AA playoffs. After a quarterfinal game against Wilson Area, the Indians fell to the Warriors with a 1-0 OT score. They closed their season 8-10-1. Lehighton's golf team competed in the Schuylkill League Championships and sent an athlete to districts.
Lehighton Girls Volleyball also had a district qualifying season. The girls competed as the sixth seed against third seed Blue Mountain. The girls fell to them in three sets. Overall the girls had a winning season with a record of 11-10.
Indians Football managed to secure a spot in district playoffs. As the eighth seed, they will face the first seed, Northwestern Lehigh, on Thursday, November 2nd. The Indians enter the game with a 2-8 record.
The Indians Boys Cross Country team was on pace for a successful season since summer. Two Lehighton athletes placed in the top ten of the Schuylkill League meet: Owen Serfass(6th) and Elijah Pagotto(7th). Bradley Yenser took 15th place. The boys' varsity team took third in the Schuylkill League and advanced to the AA District 11 race. Elijah Pagotto placed fifth with a time of 17:29.79 and Owen Serfass took fourteenth place running 18:08.33. Pagotto and Serfass qualified for states and will compete on Saturday, November, 4th.
After hard work and dedication, the Lehighton Indians were able to make themselves proud and represent the community well. Their basketball, wrestling, and competitive cheer teams are preparing for the winter season.