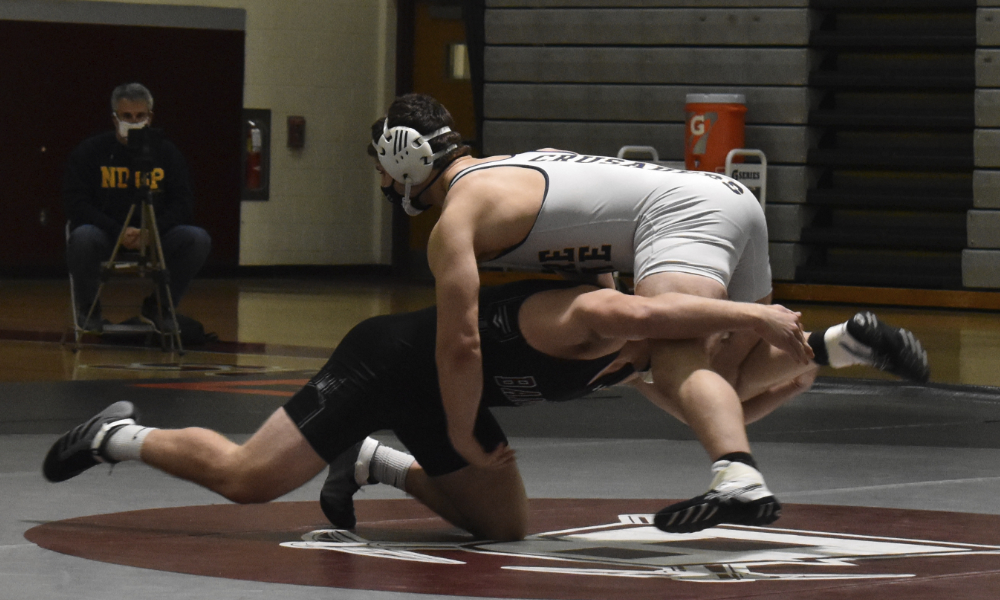 Friday January 15, 2021, the Bangor Slaters took on the Notre Dame Crusaders in their first home wrestling match of the season. Energy in the crowd was certainly not there for the team to feed off of, considering they were all at home watching from the live stream broadcast.
To start the match there were two forfeits, which gave the Crusaders a leg up over the Slaters. Then Slaters, Landon Uhler, Allen Klaver and Robert Curley each fell to Notre Dame, despite giving them quite the fight. Then Bangor's Poff, Klaver, and Stopp all fall to Notre Dame as well.
Next up was Slater Senior Jared Reto, wrestling in the 189 grouping. He brought in a win for Bangor and secured them points bringing the score to 48 NDGP and 3 Bangor.
Last up for the Slaters was Junior Gabe Woolverton. He too fell to the Crusaders giving a final total for the match, 60 for the Notre Dame Crusaders and 3 for the Bangor Slaters.
Keep an eye out for the boys next match at home on Wednesday January 20, 2021, where they will wrestle against their rival Wilson. Stay tuned for a live stream to watch this match go down!