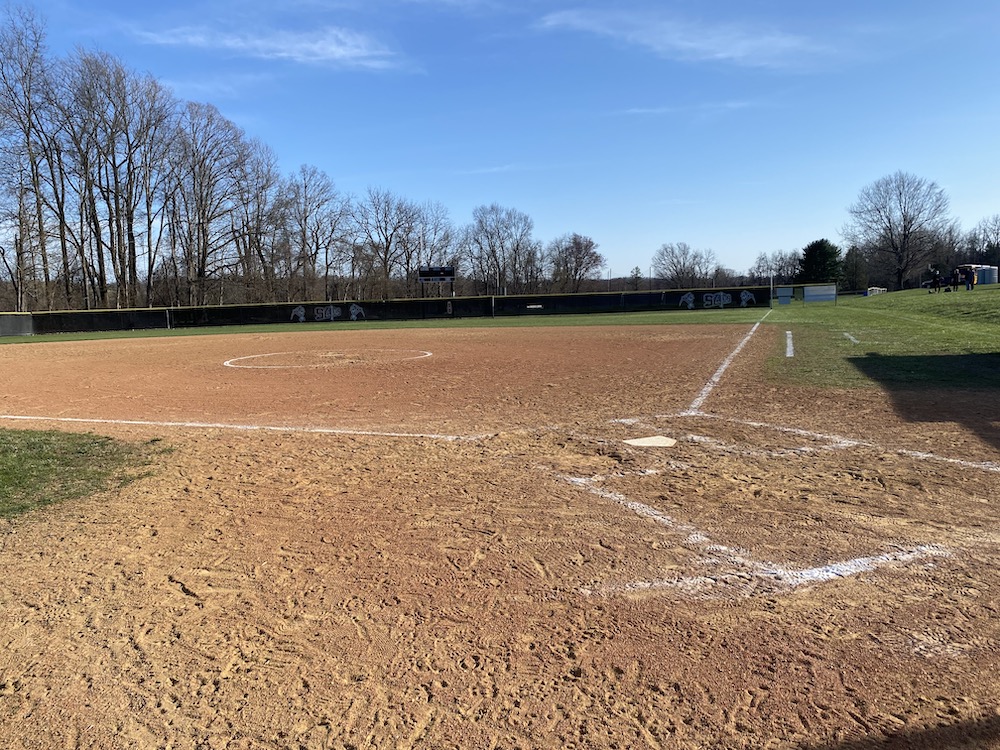 The Palisades Pirates softball team headed to Bangor on Tuesday. This would be both teams' third game of the season. Though slightly windy, the weather was perfect for an afternoon of softball.
The game started off with a quick one-two-three outs for the Pirates, and then went into a very long first inning for the Slaters. Both the first and second batters got on base with a single and a walk, respectively, and then Sarah Harvat hit one over the fence to make the game 3-0. Five batters, three walks, and one out later, Emma Rambo hit Banger's second home run of the game. A triple and back-to-back home runs amounted to an impressive Bangor lead of 10-0 after the first inning.
However, Palisades wasn't ready to give up yet. Senior Kyleigh Davis sent one over the left field fence on the first pitch of the inning. Though this definitely helped to boost morale, the next three batters got out and it was Bangor's turn to hit again. The second inning wasn't as damaging, but still the Slaters added four to their total before Palisades made three outs. When it was the Pirates' turn to bat again, they were able to drive in one more run, but then a strikeout, a grounder to shortstop, and a runner caught on the bases, sealed Palisades' chances at making more of damage to the Slater's lead.
The game ended after Bangor's five batters in the third knocked in three more runs. The game ended under the mercy rule with Bangor winning 17-2. This made Palisades' record now 0-3 with their next game away against Salisbury on Wednesday. Bangor is next home against Saucon Valley on Friday, with a new record of 2-1.