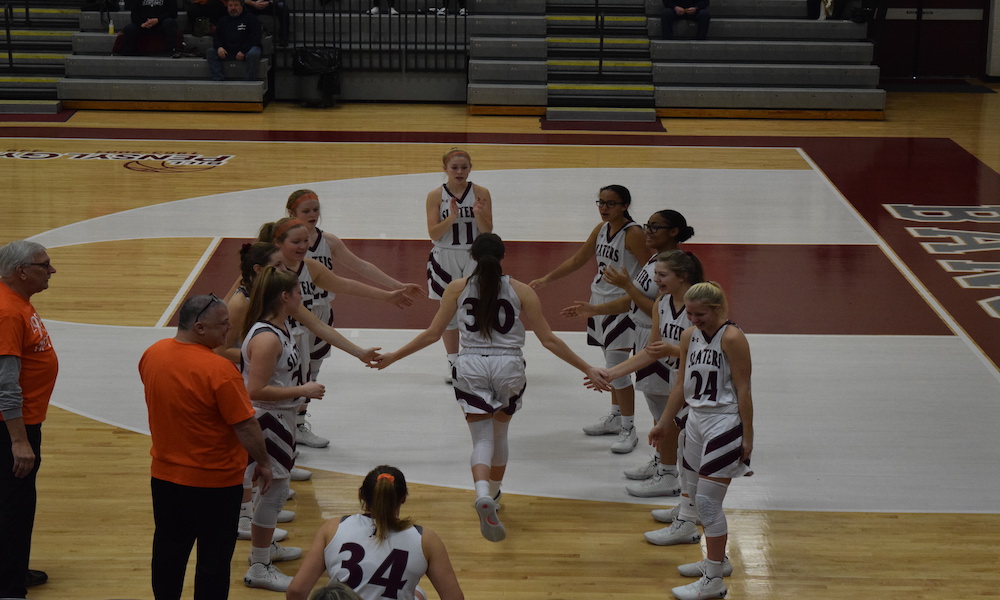 On Saturday, January 18, the lady Slaters basketball team hosted the Wilson Warriors. In a nail biting game, the Slaters worked hard and won 65-52.
In the first half of the game the Slaters put 27 points on the board, with Wilson trailing behind them with 23 points After halftime, the Slaters came back on the court ready to win. In the second half, Slaters Casey Walsh, Maddie Minner, Kaylee Holland, and Morgan Karasek, hustled hard and were the top scorers of the game. Through determination, passion for the game, and pride, the lady Slaters came out with a win 65-52.
The basketball team decided to change their annual pink out game, to the orange game in honor of Junior Tommy Stackhouse. Tommy was diagnosed with Leukemia, so the team decided to raise money with T shirts, a tricky tray, and a 50/50 raffle. The Wilson Warriors also participated and wore #TeamTommy shirts to support!
Catch the Lady Slaters back at it again on Wednesday January 22, which is their annual Senior night!