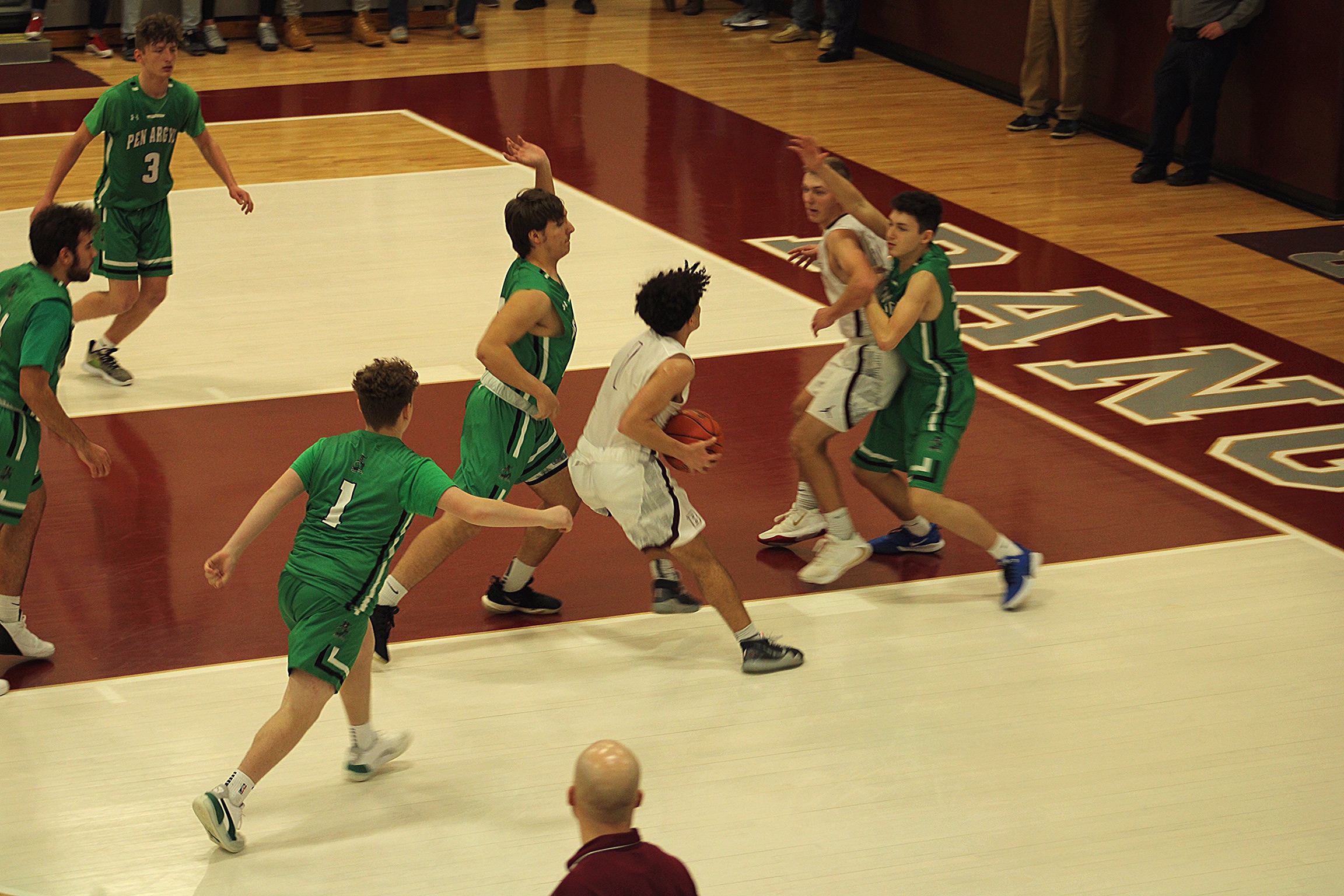 On Saturday, January 11th, the Bangor boys basketball team hosted the Pen Argyl Green Knights in their rivalry game. Spectators from both schools as well as alumni attended this event, rooting for their home team.
The beginning of the game started off with scores by Slater players Ethan Saxe, CJ Miles, Gabe Zieba, Justin Peterson, and D11 player of the game, Nate Owens. The Slaters were leading the Green knights the entirety of the first quarter and ended the quarter with a score of 13-9.
The efforts of the Green Knights were still not enough to lead Bangor. A time out was called by Pen Argyl with 7:08 on the clock during the second quarter. The Slaters had a total of nine fouls in the first half of the game, and the Green Knights had six. After much fighting, the players ended the first half of the game with the Slaters leading The Knights 23-12.
The second and third quarters were very grueling for both teams. There was sweat, hard work, and determination from both teams. The final points for the Slaters were scored by Carlos Colon, Ethan Saxe, Justin Peterson, and Nate Owens.
It was a very successful rival game for the Slaters. The final score was 62-32. If you would like to see the Slater basketball team keep up their winning, catch them hosting Notre Dame high school in a home game on January 14th!