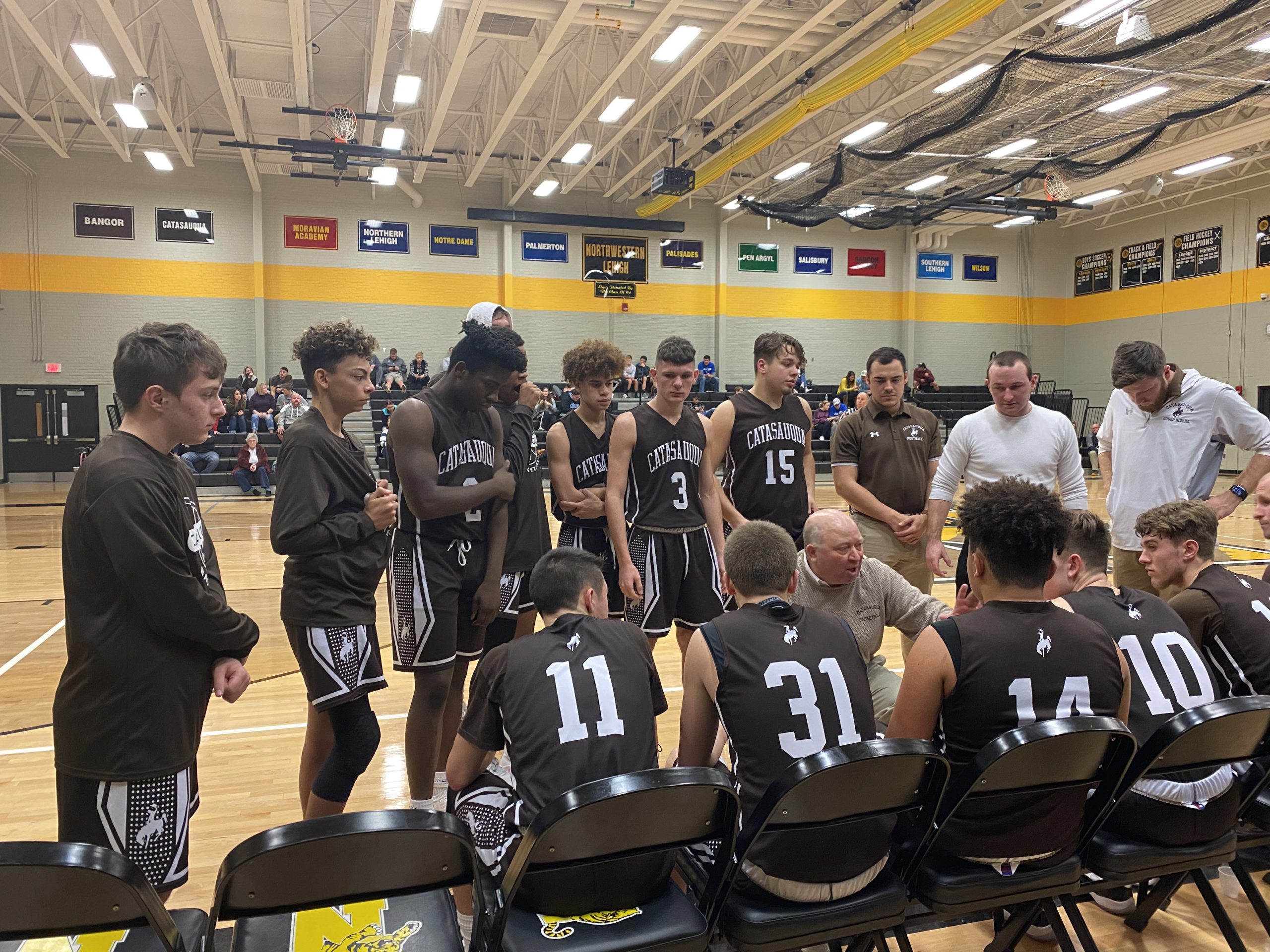 After losing a rough one to Moravian Academy on Friday night, the Catasauqua boys were hoping to make up for it today. The roughs traveled to Northwestern Lehigh and were trying to get their first road win of the season.
The game started off consistently for both teams, It was back and forth. At the end of the first quarter, the Roughs were leading 18-16.
Things really started to pick up in the second quarter, as Catty got more momentum and scored 21 points alone in that quarter. They were able to hold NWL to only ten points. Going into the half, the Roughs were leading 39-26.
As the third quarter came around, the Roughs continued the momentum, but NWL started to come back. They scored 15 points in that quarter while the Roughs only scored 13.
Going into the fourth quarter, the Roughs were only up by 11. As the quarter went on, NWL made a come back, but they were still trailing by a few. Getting sent to the line gave them a few extra points, which helped pull them through. The Roughs were able to hold on and beat NWL in a close one, 66-61.
For Catasauqua, Derek Troxell, had a phenomental game. He had a career high of 27 points. He also had six defensive rebounds. Damian DiPaolo put up 19 points. Cole Schiffer and Ty Reitz both added seven additional points.
For NWL, Sean McCann led the team with 25 points. Deven Bollinger was right behind him with 15.
The Roughs return home on Tuesday Jan 14 to play host to Salisbury. D11 will be live streaming the game. You can catch the game on D11sports.com or on Youtube. Game is set for 6:45.