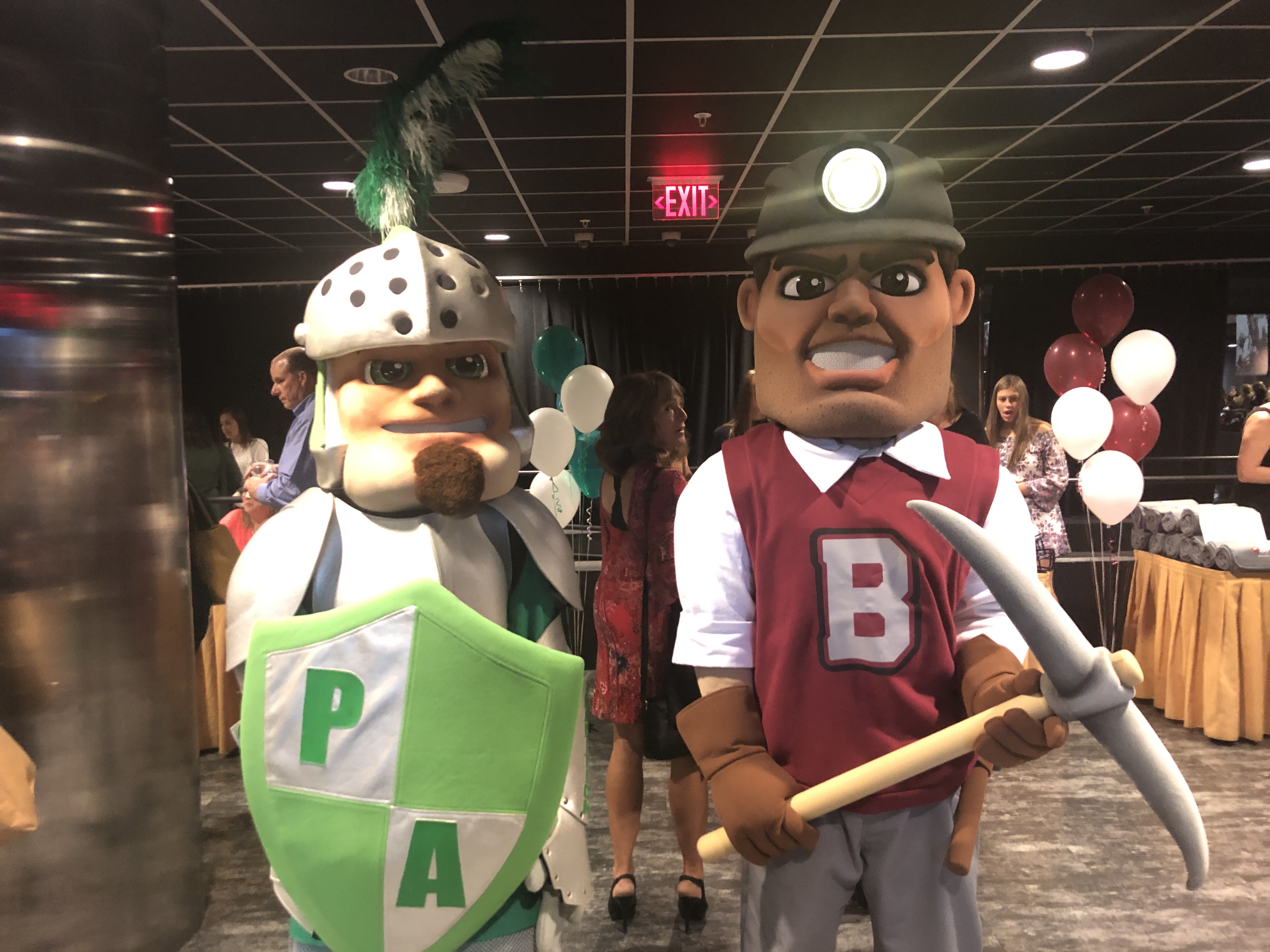 The Slatebelt rivalry is entering its 100th matchup of the Bangor Slaters vs the Pen Argyl Green Knights. When planning commenced for this game over two years ago, the community had no idea the sense of unity and the passion it would ignite in the heart of every Slater and Green Knight both here and those now great distances away. Both high schools participated in their own spirit weeks, they held a 100th game banquet and the pep rally/bonfire Friday night all draw the community closer together in light of this historic event about to take place.
The 100th game banquet took place Thurday, October 24th at the Wind Creek Grille in Bethlehem. This gathering of current and former Slaters and Green Knights brought an astonishing number of attendees to the table, counting over 500. Not only were the football teams, cheerleaders and bands involved but also speeches were given from former coaches, athletes, and each team's current senior captain.
Former Bangor coach, Paul Farnan, shared stories of his experiences from his 23 years coaching on the sidelines. Of those 23 years, he led Bangor to win 16 of his 23 rivalry games, despite the game where there was five inches of snow on the field. The banquet truly unified the community even greater than any other 100th game event has, aside from the game itself.
Approximating 7,000 spectators will gather in the stands of Paul Farnan field at Bangor Memorial Park at 11:30 on October the 26th to watch the contest between the Slaters and the Green Knights. In a sold out house, the screaming fans, marching bands and the immense Quarry Crew, the energy in the stadium will most certainly not be lacking. This is a game that will make the history books. This is the game of the century, and the Slaters could not be more ready to face their arch rivals.