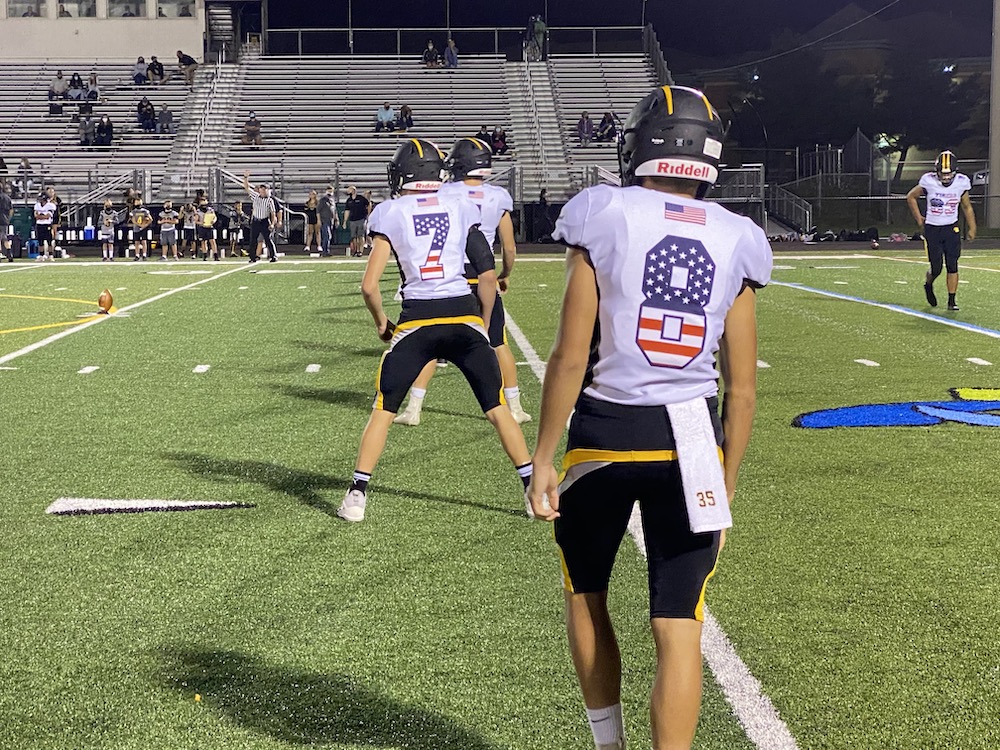 On Friday night in New Tripoli, Palisades traveled to Northwestern and faced the Tigers. Even though it was two Colonial League teams going head to head, this game didn't count in the league standings because the official start of league play doesn't begin until September 25.
The game was highlighted by pregame ceremonies to remember those lost in the 9-11 tragedies. Because of the COVID-19 pandemic, the crowd was scarce and only included a limited number of fans and none on the visitor's side. It was also senior night, with not only the players of Northwestern being recognized but also the band members and cheerleaders. The officials had their pregame meeting outside, neither team used locker rooms, and coaches were masked up on the sidelines.
As for the game, it had everything that a first games has, as it was filled with penalties, first downs, and touchdowns, with Northwestern prevailing 36-28. The Tigers opened the scoring on a Justin Holmes 33- yard touchdown pass to Cade Christopher midway through the first quarter. The Pirates countered as Jaden Newton found Kyle McGrath for a seven-yard score and tied the game at 7-7 after one quarter.
The second quarter was filled with points, with Mason Smeland starting things with an 18-yard touchdown that gave Palisades their first lead of the game 14-7, but the Tigers took over from there. Nick Henry went for a six-yard score, Justin Holmes followed with a 34-yard touchdown run to put Northwestern back on top, 21-14. Add a safety and a 9-yard touchdown pass from Holmes to Henry and the Tigers built a 29-14 lead at the half.
The Pirates battled right back with Ben Haubert diving in from a yard out to close the gap to 29-21. Northwestern responded as Holmes went up top to Christopher for a 53-yard strike to increase the lead to 36-21. Palisades would get another touchdown run from Smeland from five yards, but it wasn't enough as the Tigers took home the victory.
Smeland rushed for 158 yards on 27 carries and two touchdowns to lead the Pirates. Northwestern was led by Henry who rushed for 120 yards and a touchdown, while also 60 receiving yards and a score. Holmes, meanwhile, had three passing touchdowns and a touchdown run.
Next up for the Tigers will be Pen Argyl on Friday Night, with Palisades headed for their home opener against Wilson.