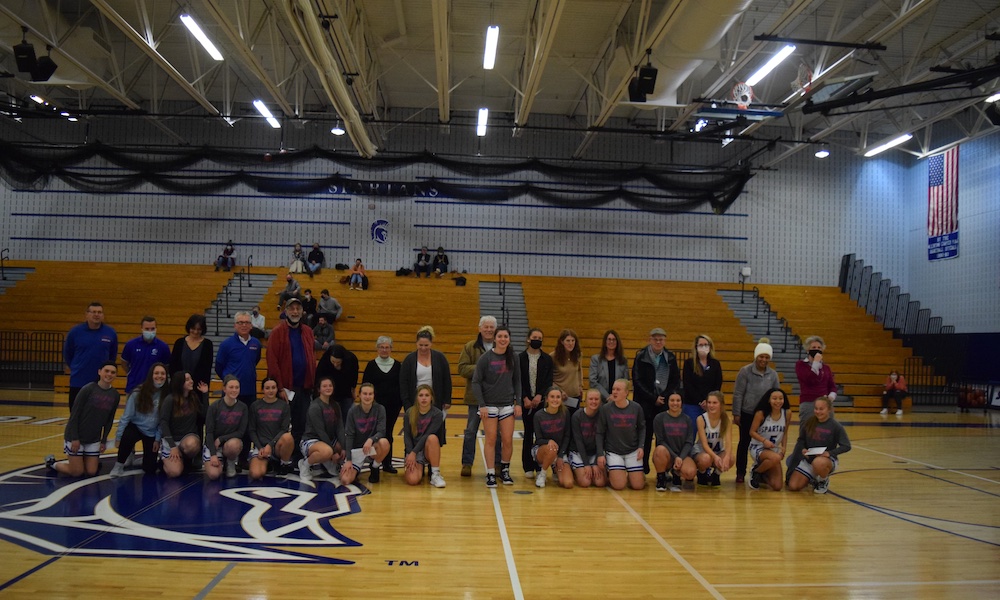 It was a wonderful showing for the Wilson area high school warriors girls basketball team at Southern Lehigh high school on Tuesday. They were responsible for defeating the Spartans 57 to 45.
It was a high scoring night for the Warriors who scored points right from the opening tip putting up 14 in quarter one. While there were many points to go around, Brielle Reidinger made her mark on the game scoring 33 to lead all scorers by double digit points. This is another big win for the Warriors. They are playing very good basketball now and hope to keep that going through the last month of the season.
On the other hand, for the Spartans, while getting defeated surely stings, Coach Cyr was very happy with her team's progress. "I like how we executed defensively," she said after the game, "of course there's some little mistakes that we need to clean up, but that is going to happen over the course of a long year. We get back to practice in the gym tomorrow and we just need to keep building on our foundation."
Coach Cyr and the Spartans will try to rebound on Thursday when they travel to meet the Crusaders from Notre Dame Green Pond. These two teams have played some great games in the past, so expect nothing less come Thursday.