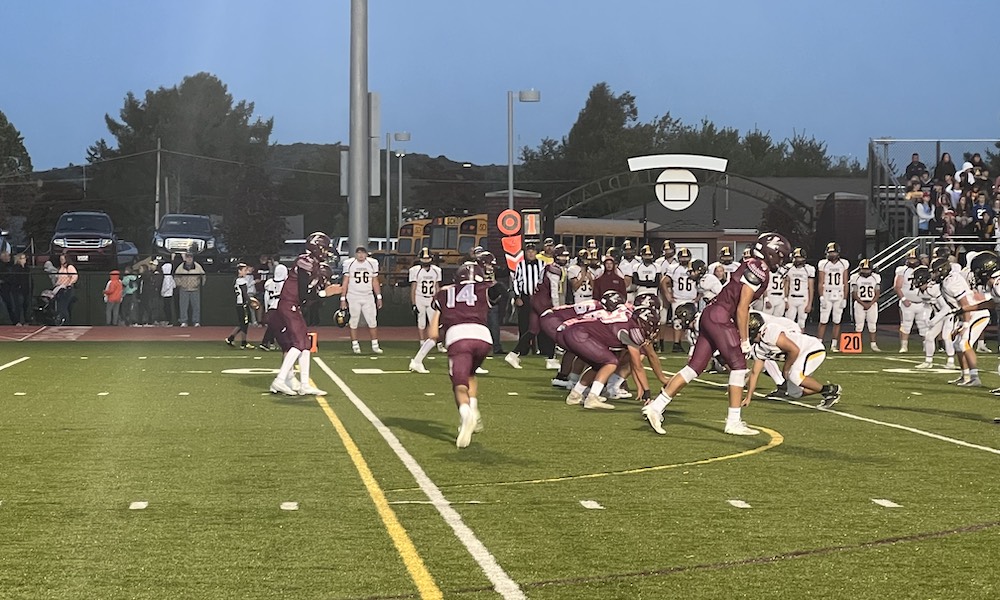 The Northwestern Lehigh Tigers football team continued their winning streak Friday night against Lehighton. After being down 14-7 late in the second quarter, the Tigers (4-1) scored 28 unanswered points en route to a 35-14 victory over Lehighton (1-4).
"It was a good high school football game, Northwestern head coach Josh Snyder said. "I thought Lehighton really came out ready to play. I thought the two turnovers in the first half hurt us. They (Lehighton) converted on some nice third downs to put themselves in a nice spot. I think we made some good defensive adjustments in the second half. It was a good physical game and I'm pleased with how our boys played in the second half."
Northwestern put together a nice opening drive into the red zone until a fumble was recovered by Lehighton's Michael Yeakel. Lehighton was unable to capitalize.
It wasn't until the second quarter to see the first touchdown of the game on a nine-yard touchdown run by Cade Christopher for Northwestern. Lehighton quickly scored on their next drive on a 65-yard pass from Brady O' Donnell to Ian Rarick knotting the game up 7-7. The Tigers were putting together another impressive drive almost crossing midfield when another fumble gave the Indians possession of the ball. Lehighton drove 49-yards leading to an eight-yard touchdown run by Ethan Buchert. Christopher scored two-yards out before half for Northwestern making the score 14-14.
The second half was all Northwestern, holding Lehighton scoreless while adding three touchdowns thanks to the duo of Dalton Clymer and Christopher, who combined for 301 rushing yards.
"Those two guys have been our ball carriers all season long, " Snyder said. "I thought the offensive line did a tremendous job of creating holes and creating seams to run through. I thought those guys did a nice job of connecting on some different pass plays. Those guys were in rhythm because of what the line was able to do for him. So I'm sure they appreciate that."
Clymer scored the first touchdown of the second half on a six-yard carry. Christopher later hit Clymer for a six-yard touchdown pass. Clymer added another touchdown late in the fourth on a three-yard run.
UP NEXT… Lehighton will travel to Blue Mountain on Thursday, September 29. Kick-off is at 6:00 p.m. Northwestern will travel to Saucon Valley on Friday, September 30. Kick-off is at 7:00 p.m.