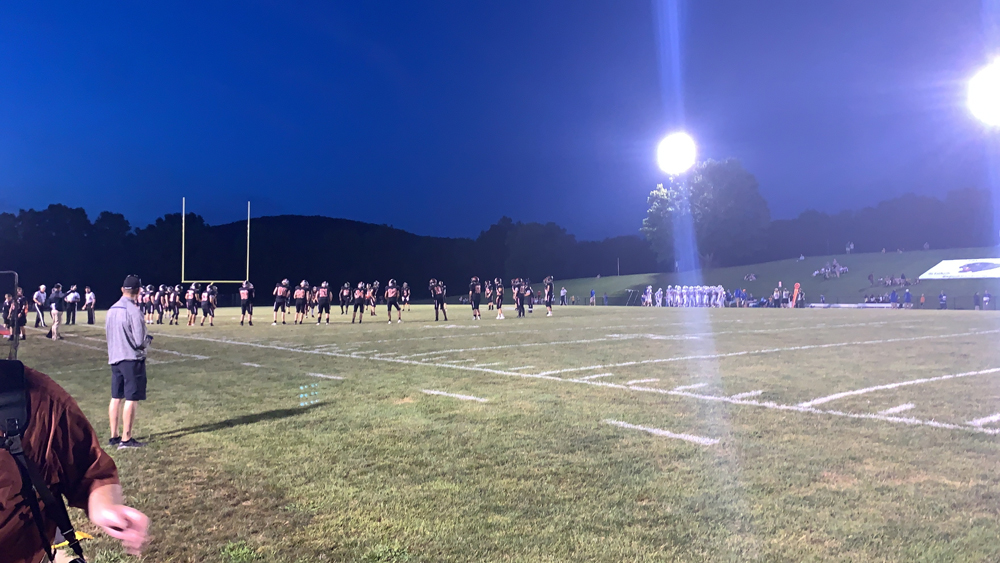 The Spartans got off to a quick 7-0 start over the Panthers. Within no time, Damian Garcia of the Panthers answered with a big 82 yard run for six points. The extra point was no good. To finish off the first quarter, the Spartans kicked in a 33 yard field goal for three points to take the 10-6 lead over the Panthers.
To start the second quarter, the Spartans took off and scored a pair of touchdowns, a two-point conversion and a good extra point to take the 25-6 lead over the Panthers at halftime.
The Panthers came out looking strong and ready to start their comeback at halftime. The Spartans came out stronger than ever to shut down the Panthers for yet another quarter. The Spartans put together 13 points in the third quarter to take a major lead over the Panthers, 38-6.
The start of the fourth quarter wasn't any better for the Panthers. The Spartans scored an easy seven points. But the Panthers didn't give up. Sophomore quarterback Dante Mahaffey threw a deep beautiful pass to Freshman wide receiver Alex Magnotta for his first career touchdown. This put the final score of the game to 45 to 13, to give the Spartans a 1-0 record and the Panthers 0-1.
Alex Magnotta had the following to say about his first career varsity touchdown, "It's a memorable moment, I'm really excited to see how far I can get this season."
Senior LT/DE Nick Warnke talked about his thoughts on how his young team looks going into this upcoming season after the game