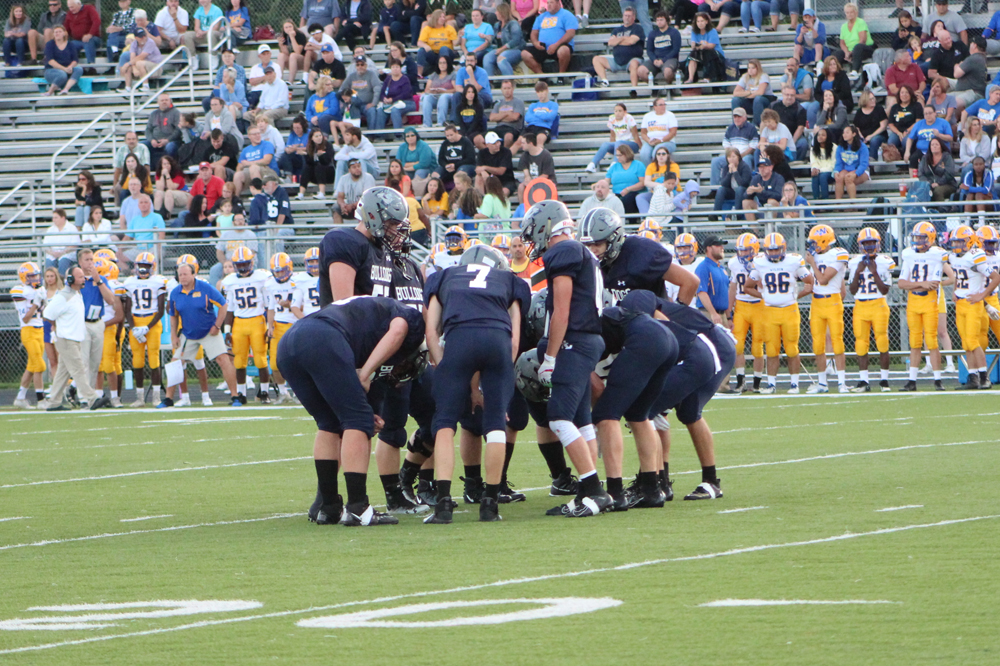 Northern Lehigh has earned its first win in the first game of the football season against the Wilson Warriors, 14–10. Neither team put up any points in the first and second quarters. They didn't kick until the third.
With 3:05 left in the quarter, Nothern Lehigh scored the first touchdown and earned the extra point. Early in the fourth quarter, Wilson scored a touchdown and tied as they earned the extra point. On a later possession, on their fourth down, Wilson decided to kick a field goal, putting them up 10–7.
Things were bleak in the NL crowd as the final minutes of the game ticked away. Then, with 1:45 left, Matt Frame, broke free from the Warrior offense to score a touchdown. After the extra point, at 14–10, NL's quarterback Zach Moyer took a knee to run out the clock.