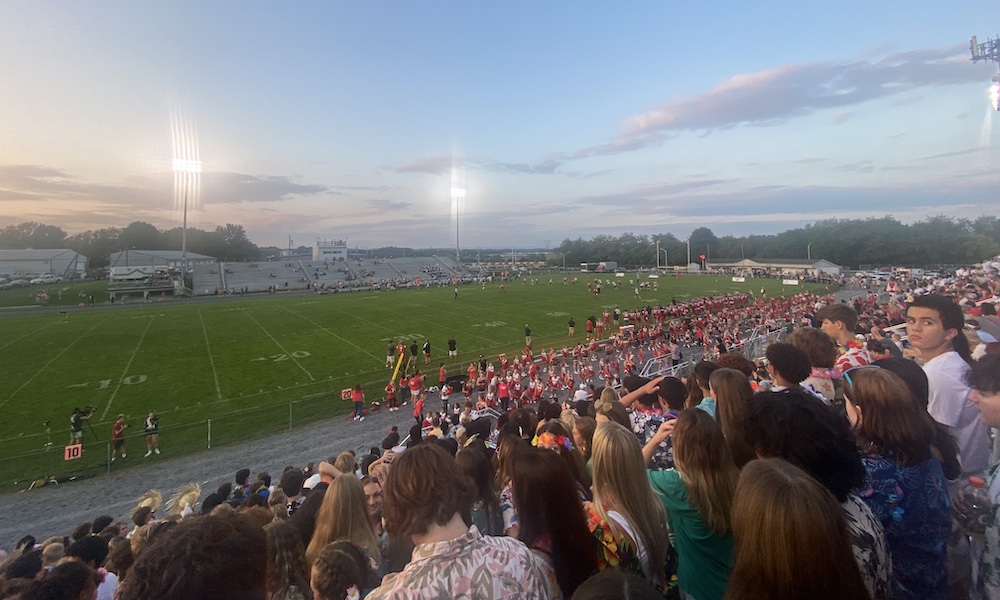 In a stunning display of dominance, the Parkland Trojans triumphed over Pocono Mountain West with a resounding 54-7 victory. The star of the game, quarterback Luke Spang, showcased his versatility by delivering a powerful performance both through the air and on the ground. Spang led the offensive charge with an impressive passing touchdown and a remarkable rushing touchdown, leaving a significant impact on the scoreboard.
Spang was not alone in propelling the Trojans to victory. Running back Trey Tremba, a force to be reckoned with, added his weight to the offensive onslaught. Tremba's dynamic running style consistently gained ground, contributing to the team's remarkable scoring.
The Trojans' triumph wasn't solely attributed to their star players' contributions. The entire team demonstrated exceptional cohesion and determination, overwhelming Pocono Mountain West's defense at every turn. The offensive line's impeccable protection allowed Spang and Tremba to shine, while the receiving corps ensured that Spang's passes found their mark.
Defensively, the Trojans displayed the same level of commitment, stifling their opponents' offensive attempts and limiting their scoring opportunities. This well-rounded performance showcased the Trojans' dedication to both ends of the field, earning them a well-deserved victory.
As the final whistle blew, the scoreboard showed a decisive 54-7 in favor of the Parkland Trojans. With quarterback Luke Spang, running back Trey Tremba, and the entire team firing on all cylinders, the Trojans sent a clear message to their competitors: they are a force to be reckoned with this season.