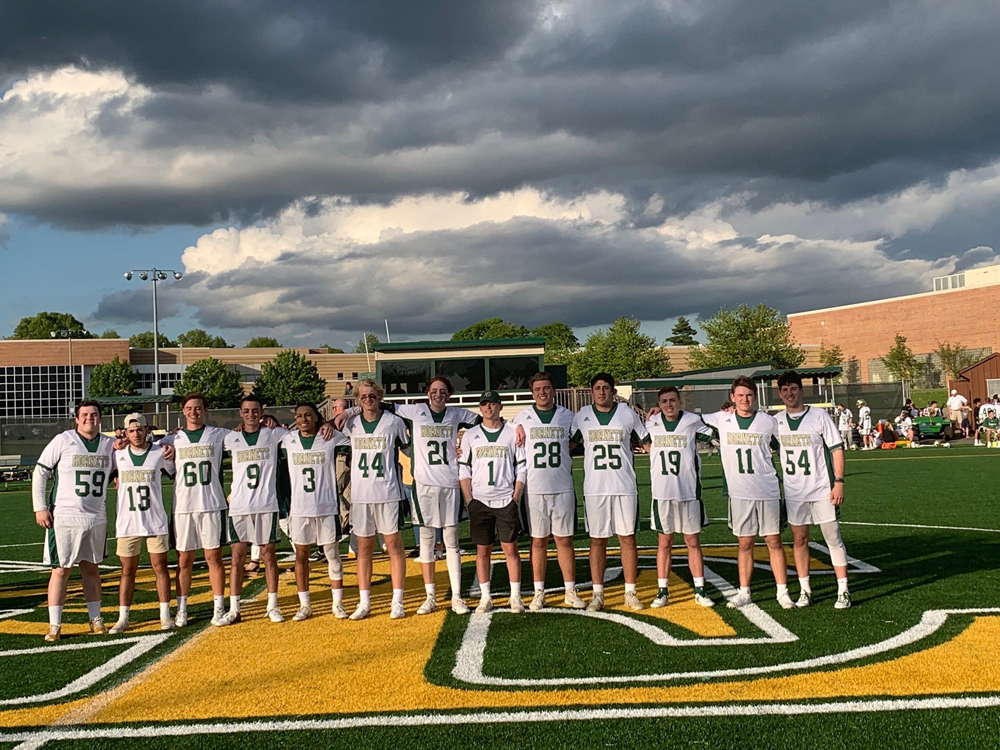 Emmaus vs Parkland met tonight for a rivalry matchup at Emmaus Memorial Field. It was a very tough matchup for both sides as defense was the key in the first half. It was a 2-2 score after one and 5-5 at half. Emmaus' Michael Leschinsky scored three first half goals.
Parkland didn't like the statement Emmaus made in the first half. Coach Bender got his Trojans ready to win. The Trojans came out and scored a quick goal and then another one making it 7-5. That's how a physical third quarter ended. In the fourth, Parkland added two more goals making it 9-5, leaving the Hornets 7:30 to make a four goal comeback.
The Hornets fought hard, created chances, but couldn't score. The Trojans spoiled Emmaus' Senior night with a 9-5 victory.
The Trojans finish the season undefeated with a record of 17-0 and will take the number one seed going into the EPC. For the Hornets they will get the number three seed going into the EPC.
Early goal for the Trojans. 1-0 Parkland @D11Sports pic.twitter.com/dNkoLjkMCE

— Joey Draper (@joeydra1) May 6, 2019
Hornets tie it 1-1 @D11Sports pic.twitter.com/rbqoVm8WCT

— Joey Draper (@joeydra1) May 6, 2019
Trojans extend the lead 5-3 pic.twitter.com/r4kuNYSZle

— Joey Draper (@joeydra1) May 6, 2019
Great setup by the Hornets yo tie it 5-5. 37 seconds left in first half. @D11Sports pic.twitter.com/DvFaVXpGWs

— Joey Draper (@joeydra1) May 6, 2019
Final Trojans 9-5 from Emmaus Memorial Field. pic.twitter.com/q7ooJ5eFu3

— Joey Draper (@joeydra1) May 7, 2019
Interview with Parkland Boys Varsity Lacrosse Head Coach Mike Bender. @D11Sports @PHSboyslax @ParklandAthlet1 pic.twitter.com/08KnkK8kEY

— Joey Draper (@joeydra1) May 7, 2019