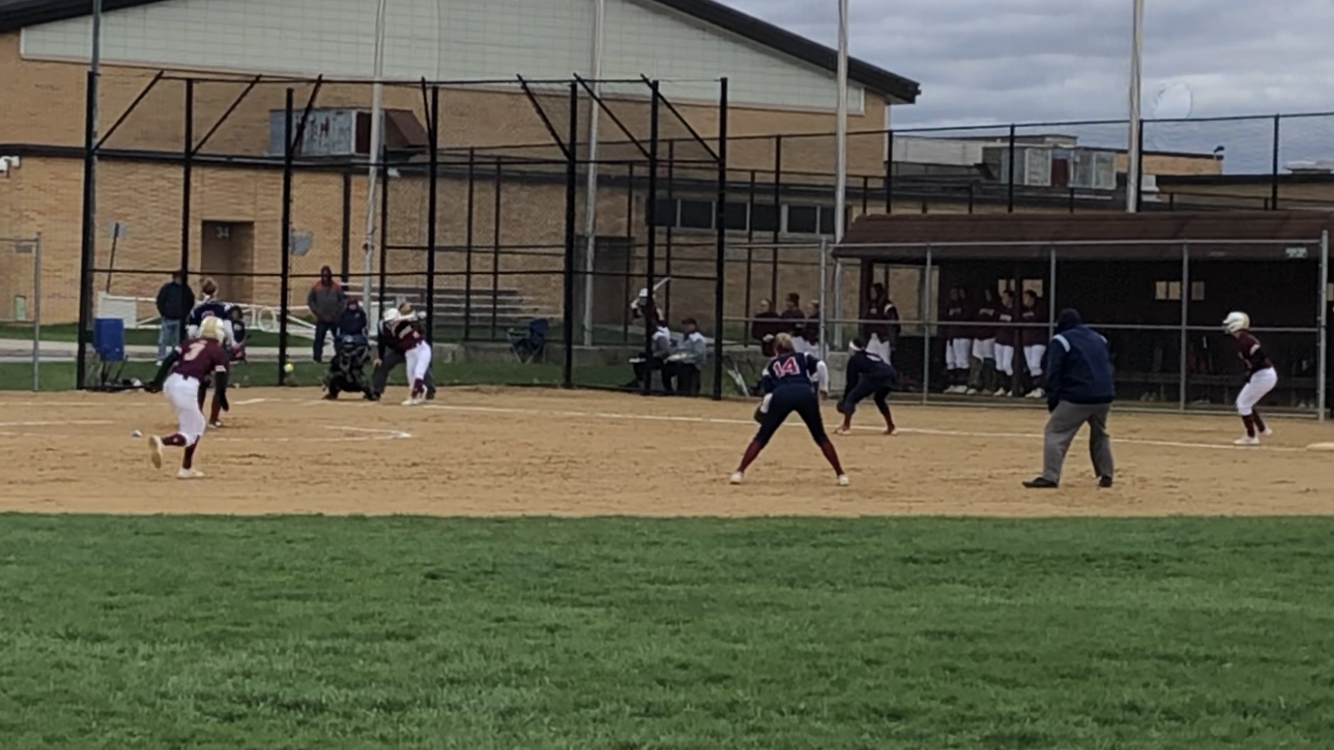 It was a blustery day in Whitehall as the Zephyrs played host to Liberty in East Penn Conference Softball action. Despite playing in heavy gusts and colder temperatures, Whitehall got a solid pitching performance by Madison Cunningham. She struck out nine batters helping the Zephyrs post an 8-1 victory over the Hurricanes.
Whitehall went down 1-0 in the second inning but from there battled back scoring two runs in the 3rd, one run in both the 4th and 5th, before breaking the game wide open with a four-run 6th inning. Lindsey Gawrys with the knockout punch as she came through with a bases-loaded triple.
The Zephyrs (6-2, 7-3) have now won three in a row and four of their last five games. The Hurricanes (5-3,6-3), meanwhile, after starting the year at 5-0 have lost three of their last four games. In a losing effort, Paige Zigmund struck out a dozen batters on the afternoon.
Both teams back in action on Wednesday, with Whitehall hosting Stroudsburg, while Liberty will entertain Emmaus.
A big matchup in @EastPennConf18 softball as @zephs_softball plays host to @Libsoftball on a very windy day. pic.twitter.com/MdfPwIKQn6

— D11Sports (@D11Sports) April 15, 2019
A double by @Libsoftball Kaitlin Borda, a sacrifice bunt and a ground out gives the Canes and early 1-0 lead on @zephs_softball. pic.twitter.com/NxL7yqINKF

— D11Sports (@D11Sports) April 15, 2019
A pair of strikeouts by Madison Cunningham ends the top half of the second inning. @Libsoftball on top 1-0 over @zephs_softball. pic.twitter.com/7qigG3n71j

— D11Sports (@D11Sports) April 15, 2019
Solid pitching early on as Paige Zigmund strikes out the side. @Libsoftball still leads @zephs_softball 1-0. So far seven combined strikeouts in this one. pic.twitter.com/9BjzlIkxma

— D11Sports (@D11Sports) April 15, 2019
Things change in the 3rd inning as @zephs_softball takes the 2-1 lead on a single up the middle by Abigail Reese that plates two runs. Whitehall scores 1 in the 4th and 5th and breaks the game open with a 4-run 6th inning. They beat @Libsoftball 8-1 in @EastPennConf18 action. pic.twitter.com/XnpUZsFK40

— D11Sports (@D11Sports) April 16, 2019
Here is the final box score as @zephs_softball beats @Libsoftball 8-1. Paige Zigmund had 12
strikeouts for the Canes while Madison Cunningham had 9 to pick up the win for the Zephyrs LHS 010 000 0 – 1-2-5 WHS 002 114 x – 8-7-1 pic.twitter.com/ysul1VQ44h

— D11Sports (@D11Sports) April 16, 2019