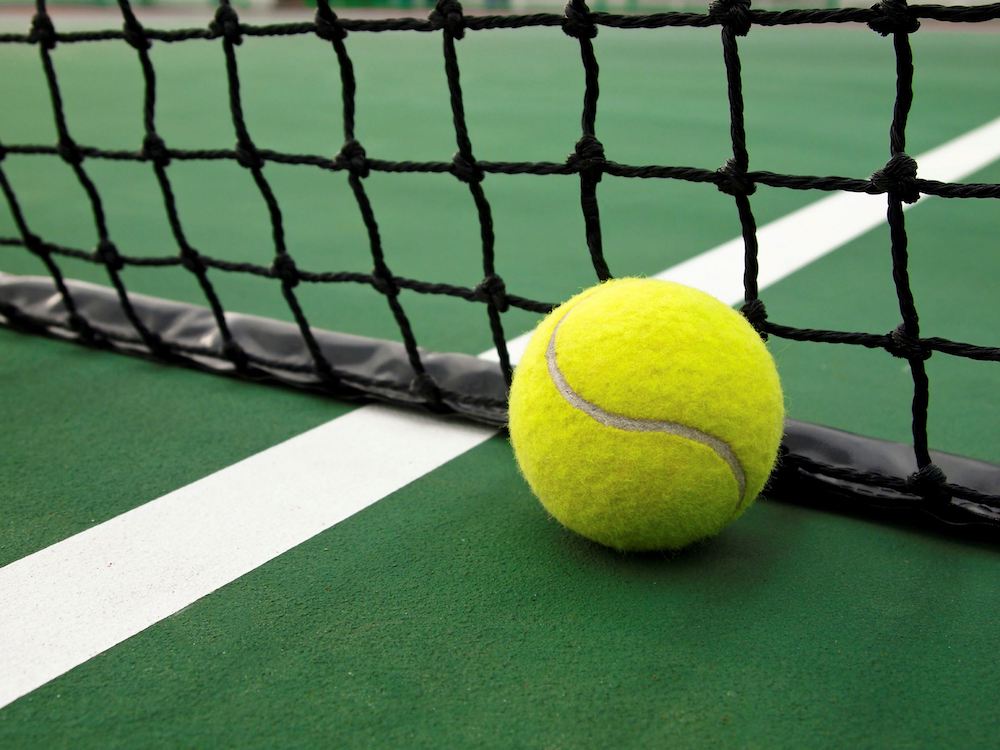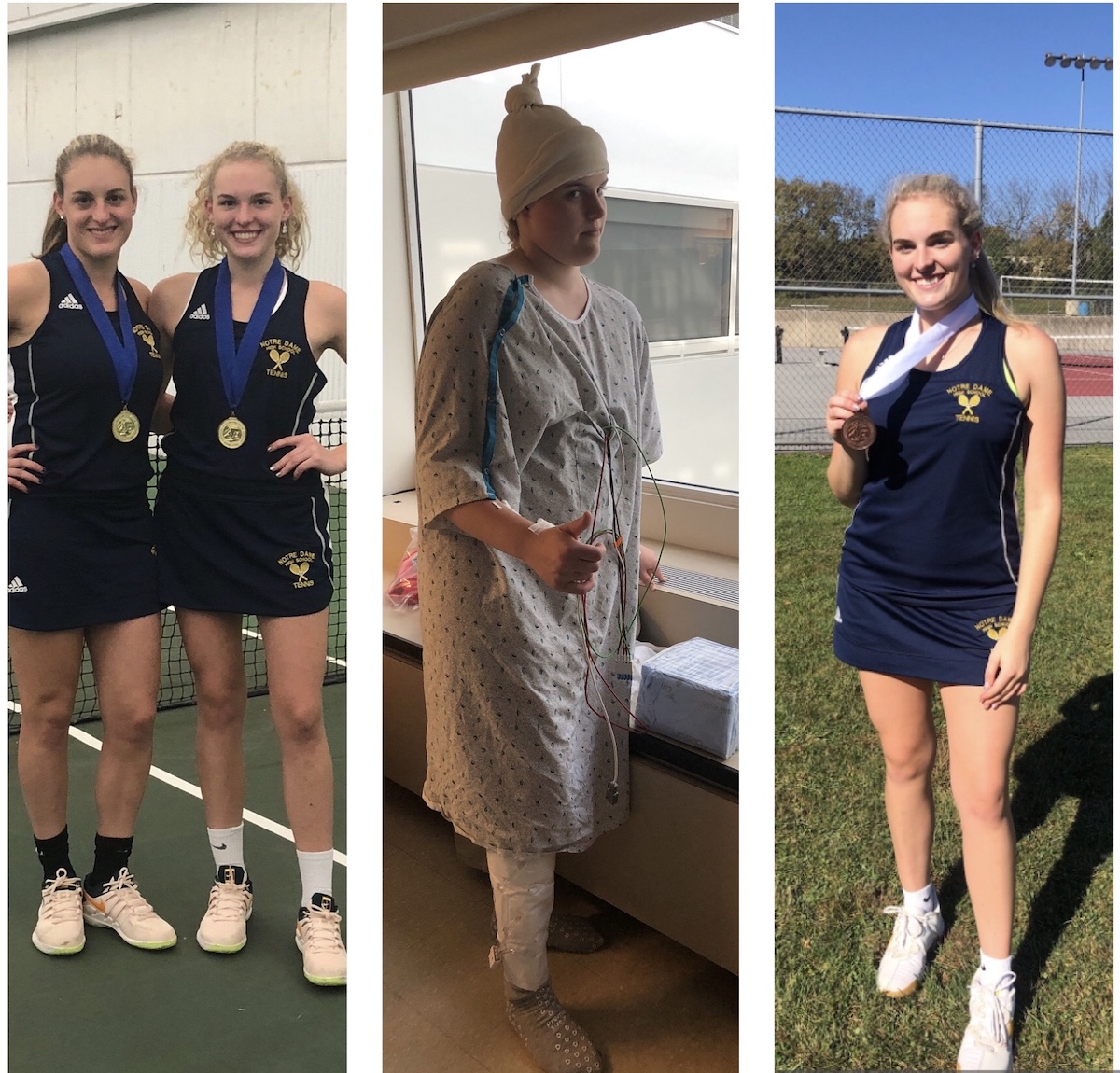 As the fall sports season comes to a close, in my capacity as a D11 Sports Student Reporter, I was assigned the task of finding a special interest story to share with our readers about someone having an atypical sports journey and I could not think of a story that I would know better than my own. So I thought I would share… For those of you who don't know me, my name is Keiran Lencheski and I am a senior at Notre Dame Green Pond High School in Easton.
In freshman year, I was a Girls District Tennis Champion, making friends, and academically thriving with a future in media my goal.
In sophomore year, I was named Captain of the varsity tennis team, and played into the post-season again. I was living the normal life of a 16 year old student until we received a call from doctors that took our breath away. I had gone to the doctor for some chronic pain/numbness/etc. that I was experiencing through tennis season and was sent for testing. In early December, the doctor called my parents to say that I had been diagnosed with Chiari Malformation with Syringomyelia at the end of my brain stem causing a blockage of fluid that was believed to be cancerous at the time of diagnosis. Cerebral spinal fluid was not able to fully flow to my brain and spinal cord due to a 10+ inch blockage. This fact helped me to "square the circle" as to why I was in pain. After many MRIs and visits with additional doctors, on May 28, 2020, in the midst of a global pandemic under lockdown, I underwent neurosurgery.
Thankfully, the 6+ hour surgery was successful and the prognosis is ultimately good. The recovery has been and continues to be a long and often painful process, but I learned that our bodies and minds have so much resilience. Post-surgery, I found an inner strength as re-learning how to physically balance, especially when walking, became the priority. I learned that when we hit bumps along the road, we may feel like giving up, but if we persevere, we can overcome anything.
In junior year, I was spiritually re-named Captain of the varsity team knowing full well that I would not be able to play as I was still recovering. Academically, it was the most challenging year, as my college prep classes/standardized tests/school life were secondary (and not representative of my abilities) to my medically-supervised and painful physical repair and recovery which continued. I realized that my life-changing event was taking me 'down a different' road — not a bad one, just a different one.
In senior year, simply participating in tennis feels like a "win" to me. I am not playing at my former caliber, but somehow being named "Sportswoman of the Year" by my league coaches has meant so much more.
I have had to have four additional surgeries within the past six months, and have at least another one imminently. This year taught many of us for different reasons that life is precious. We have been reminded to appreciate the little things in life, and what a blessing it is to be surrounded by good friends and family. As my time in high school comes to a close, it is important that while I continue to care for my health, I look to the future, such as where I want to take the next step to pursue my academic goals. Tennis may or may not be a part of that journey, but I have always known that I wanted to major in communications, and work in the professional sports industry like my father.
The opportunity to be a student reporter with D11 Sports has been a rewarding segue from my high school aspirations to my hopeful career. From the time that I was a small child, I have always had a passion for sports and wanted to be in the business of sports broadcasting. D11 Sports has already helped me to further my knowledge-base in a variety of aspects of broadcasting — from reporting scores analytically to writing entire season recaps, I have already learned to be concise, detailed, and most importantly, accurate. Being an on-air, sideline reporter for D11 is an experience like no other. I have always enjoyed attending live sporting events, but now doing so with D11 in the capacity of a student reporter from the sidelines just adds to my exhilaration. I doubt that many high school students have such an opportunity to learn and grow in their chosen field before attending college, and I'm so thankful to be doing so.
I am a firm believer that life is a journey, not a destination. While the journey thus far has not been exactly what I planned, it is my hope that college, family, athletics, and paying it forward are all a part of that passage…and I look forward to all of it.