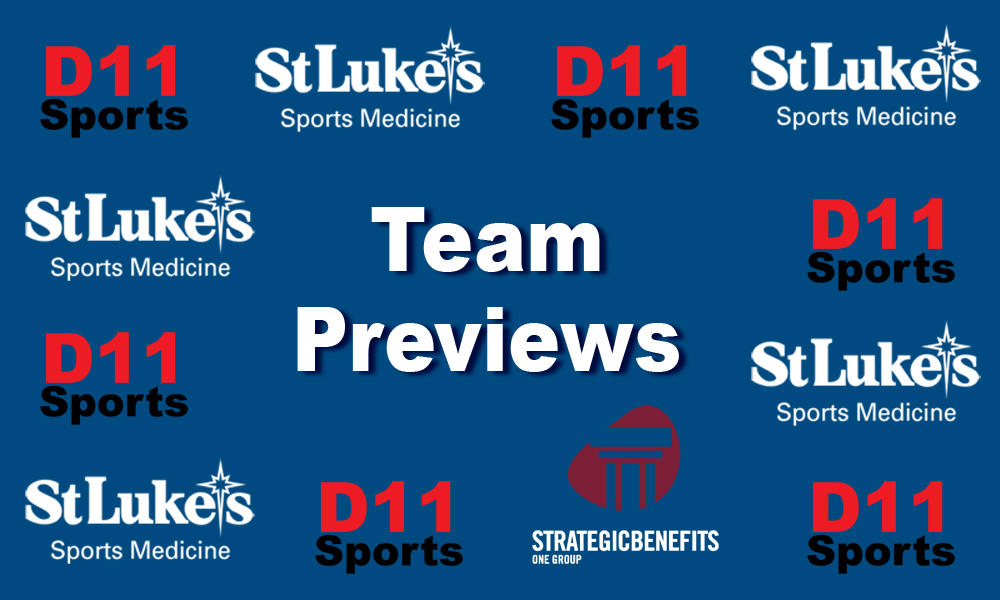 Head Coach: Bryan Wolf – 11th season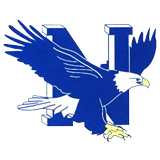 Assistant Coaches:
Jason Brown- Assistant Varsity
Nolan Fry- Assistant Varsity
Jason Mohap- Assistant Varsity
Owen Panovec- Assistant Varsity
Kevin Wolf- Assistant Varsity
Team Name: Nazareth Blue Eagles
League: EPC
2022 Record: 17-8 (including EPC and District XI playoffs)
Key Players Lost:
Aaron Leopold- 2B
Peyton Wapelhorst- CF
Key Returning Players:
Jack Bacolo – Senior (East Stroudsburg University commit) – P -went 4-2 last year on the mound as he threw 40.0 innings with a 2.45 ERA and a 1.15 WHIP as he struck out 38.
Jack was part of our starting rotation last year and will serve in the same role once again this year. Jack is also a three year varsity starter, so he knows what to expect while on the mound. Jack is one of the leaders on the team and we look forward to him doing great things this year.
Jake Dally – Senior (Binghamton University commit) – P/SS- 1st Team EPC; hit .382 with 29 hits, 8 2Bs, 2 HRs, 15 RBIs, and 11 BBs. Besides that, on the mound, Jake was 5-1 as he threw 48.0 innings and had a 1.46 ERA and a 1.02 WHIP with 83 strikeouts.
Jake is the leader of our team. He'll once again serve as our staff ace and hit in the middle of our lineup for the third consecutive year. Jake is a 2x All-Conference player and has put in a lot of work in the offseason to prepare for his senior year in the blue and white.
Cole Dibilio – Senior – P/OF- had 12 hits, scored 16 runs, and stole 19 bases. He also went 2-0 on the mound as he pitched 12.2 innings for us.
Last year, Cole was slated to be our starting LF, but suffered a shoulder injury in basketball that held him out half of the season. This year, he will be our starting LF and hit in the middle of our lineup. After a full off-season, we expect Cole to hit the ground running.
Collin Grohotolski- Senior- DH- had 12 hits, 9 RBIs, and scored 10 runs for us last year.
Collin will be entering his third season at the varsity level as our DH. With lots of experience under his belt, we look forward to a solid senior season from him at the plate.
Gavin Panovec – Senior – P/3B – hit .389 with 7 hits. He was also 1-0 on the mound as he threw 11.0 innings and had 11 strikeouts.
Gavin turned into a part time starter halfway through the season last year. He started at 3B when Dally pitched and Bertz moved over to SS. This year, Gavin will be our starting 3B and also an arm for us to use out of the bullpen just like last season.
Jacoby Sauer – Senior- P – Last year he went 4-2 on the mound with 2 saves. He threw 28.0 innings and also had a 3.25 ERA with 34 strikeouts.
Jacoby took a huge step forward for us last year on the mound. He became the third member of our rotation and turned into someone we could really count on to start and finish games. He will once again serve as a member of our starting rotation and we look forward to another quality season from him.
Zach Smethers – Senior (Goldey-Beacom College commit) 1B- All-Northampton Division All-Star; hit .321 with 26 hits, 7 2Bs, 2 3Bs, and 28 RBIs last year. He also went 2-1 on the mound for us and threw 7.2 innings.
Zach exploded onto the scene last year for us. He hit in the middle of our lineup and came up clutch for us as he drove in a lot of runs. Zach will once again bat in the middle of our lineup and after putting in a lot of work in the offseason looks poised for a big senior season.
Preston Warne – Senior (Kutztown University commit) – C – hit .408 last year with 29 hits, 4 2Bs, 1 HR, and 15 RBIs. He also drew 10 BBs and scored 21 runs.
Preston will be our starting catcher again this season and serves as our on field leader. If it weren't for COVID-19, this would be his fourth season as our starting catcher. Preston made a big jump last year offensively and we look for another solid season from him at and behind the plate.
David Bertz – Junior – P/2B/SS – hit .354 with 23 hits, 5 2Bs, 1 HR, 15 RBIs and 18 runs scored.
Last year, David served as a utility infielder for us as he played 3B, SS, and 2B. This year, he will serve as our starting 2B and play SS for us when Dally pitches. He will also see time on the mound as well. Offensively, David will once again hit in the middle of our lineup.
Aidan Butz – Junior- P/OF- hit .310 with 26 hits, 11 2Bs, 2 HRs, 14 RBIs, 22 runs scored and 6 SBs.
Aidan served as our leadoff hitter for all 25 games last year and he had a great season. He will once again serve as our starting CF and leadoff hitter. With a full season under his belt at the varsity level, we expect Aidan to take another step forward this season and help set the table at the top of our lineup.
Key Newcomers:
Lucas Bunting- SR. P
Max Kochenash – SR. OF
Adam Trimmer – SR. 1B/DH
Vincent Paar – JR. 3B/DH
Arye Pulli- JR. P/1B/DH
Jack Fitzgerald- Soph. 2B
Chase Kilareski- Soph. P/OF
2023 Outlook: We return many key starters from last year's team as well as our entire pitching rotation, so our expectations are high. However, I feel our league is the best in the state and with some of the top players in PA, so no game will be easy. We need to go out, throw strikes and play fundamentally sound baseball as well as cut down on our strikeouts offensively to get to where we want to be at the end of the season.