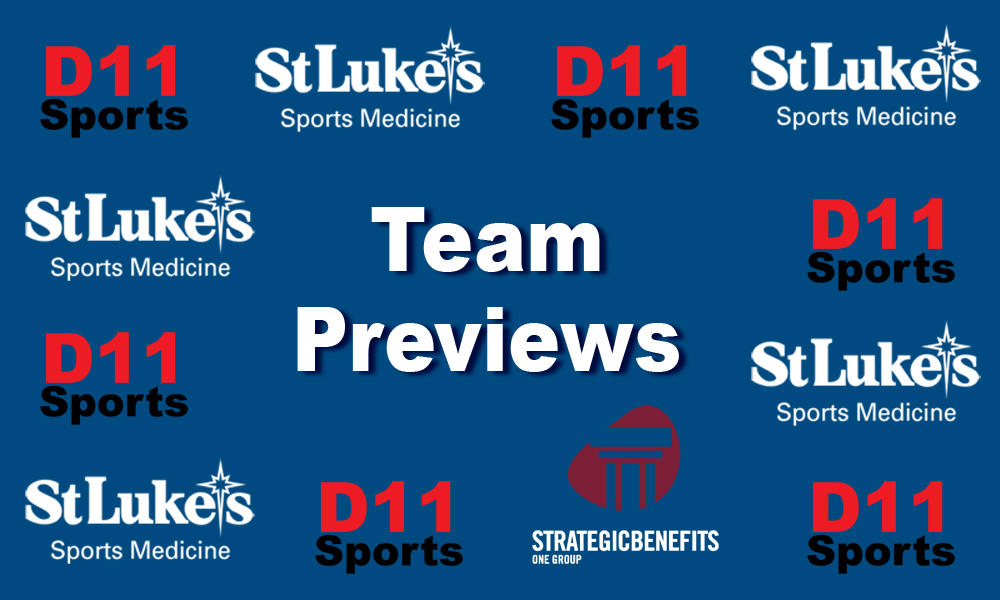 Head Coach: Justin Frantz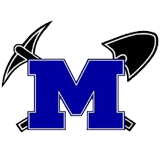 Assistant Coaches:
Dan Hopkins
Chad Marquardt
Matt Hirsch
Dylan Reber
Tony Klazas
Gino Yourey
Joe Liptok
Scott Yagielniskie
Joe Kavanaugh
Jeff Cutler
Shayne Schafer
Noah Charowsky
Steve Young
Team Name: Minersville Area Battlin' Miners
2022 Record: 6-5
District: 11
Class: A
League: Colonial-Schuylkill League, White Division
Key Starters Lost:
Brock Polinsky WR/DB
James Dube LB
Ray Snyder WR/DB
Ronnie Beach OL/DL
Offensive Starters Returning:
Soph QB Dante Carr
Sr WR Lorenzo Yourey
Sr RB Luke Stevenosky
Jr. OL AJ Halford
Paiten Lapoint
Owen Fortna
Dommie Yourey
Cade Schultz
Easton Schultz
Logan Hutsko
Defensive Starters Returning:
Sr. LB Luke Stevenosky
Sr. DE Lorenzo Yourey
Sr. DT Cade Schultz
Sr. LB Emiliano Conklin
Jr. DB Easton Schultz,
Jr. LB Logan Hutsko
So. DE Matt Dube
Jr. DT Aiden Boom
Jr. LB AJ Halford
Special Team Starters Returning:
Jr. P Logan Hutsko
Key Newcomers:
Jr. RB/LB Logan Rizzardi
Sr. OL/DL Marques Barnhart
Sr. WR/DB Blake Wesler
Sr. K/P Carson Boyle
Jr. RB/LB Achilles Haddock
Jr. WR/DB Kaseem Lofton
Jr. WR/DB Jake Kavanaugh
Jr. OL/DL Eli Killian
Jr. OL/DL Dax Curry
Jr. OL/DL Kael Schwartz
So. RB/LB Gavin Allan
So. OL/DL Hunter Pytak
So. WR/DB TJ Bowers
So. WR Tyeirre Meade
So. OL/DL Ethan Borrell
So. OL/DL Peyton Killian
So. WR/DB Tyrell Pryce
So. WR/DB Tyrell Evans-Moore
Fr. OL/DL Jayce Rizzardi
Fr. QB/DB Derek Derenzo
Fr. WR/LB Grady McGovern
Fr. WR/DB Justin Cutler
Fr. RB/LB Garrett Sukeena
Fr. WR/DB Cameryn Quinones
Fr. OL/DL Colby Leshko
2023 Returning Player Stats:
Luke Stevenosky – 1,206 yards rushing 16 tds; 108 tackles, 18 TFL
Dante Carr – 1,173 yards passing 14 tds; 320 yards rushing 5 tds
Lorenzo Yourey – 290 yards receiving 4 tds; 100 rushing 2 rds; 54 tackles, 7 TFL
Emiliano Conklin – 55 tackles, 4 TFL
Cade Schultz – 106 tackles, 14 TFL
Logan Hutsko – 390 yards receiving 7 tds; 25 tackles, 3 sacks, 1 int
Paiten LaPoint – 220 yards receiving 2 tds
Matt Dube – 62 tackles, 3 tfl, 1 int, 1 fr, 2 sacks
AJ Halford – 44 tackles, 3 tfl
2023 Offensive Outlook: Luke Stevenosky returns as a four-year starter at running back and one of the most productive running backs in Minersville's history. He has gotten bigger, faster, and must stronger this offseason and looks to add to his huge career thus far. He has a chance to break every record for a running back. Six receivers who started and/or got significant playing time and catches last season return to the offense. Dante Carr is back as the starting quarterback after putting on muscle and working on his speed since the end of last season. He has the opportunity to be one of the most prolific quarterbacks in the area. The offensive line returns three starters and has been in a heated battle to fill the last two spots. If they fill these two spots this line can be one of the most solid in recent memory. They are faster and stronger after a great off-season program with strength coach Joe Liptok. A change in philosophy offensively will help this side of the ball be more balanced and attack different parts of the field.
2023 Defensive Outlook: New offensive coordinator this year, Chad Marquardt, comes in and changes the entire philosophy and alignment of the defense. Marquardt looks to utilize the speed and athletes more and let them play as fast as they can. Filling two holes in the defensive backfield (All-State S Brock Polinsky, and 3-year starting CB Ray Snyder) will be the number 1 concern going into this season. Polinsky made all the calls and controlled the defense for his entire career at Minersville so replacing him will be first and foremost on the minds of the defensive staff. There are a number of players who have played in previous years and have been competing for the spot. Returning as many as 7 of the front 8 will be a huge help in getting pressure on the quarterbacks and getting in the opponent's backfield. Cade Schultz and Luke Stevenosky both return as four-year starters and both had 100+ tackles last season as part of their all-state campaigns. A revamped defense could lead to big things for this team if they can fill the huge void left in the defensive backfield.
2023 Special Teams Outlook: We need to find a kicker this season. Senior Carson Boyle has come out for the team and looks to be the kicker for this year. He has worked very hard this summer and has a very strong leg.