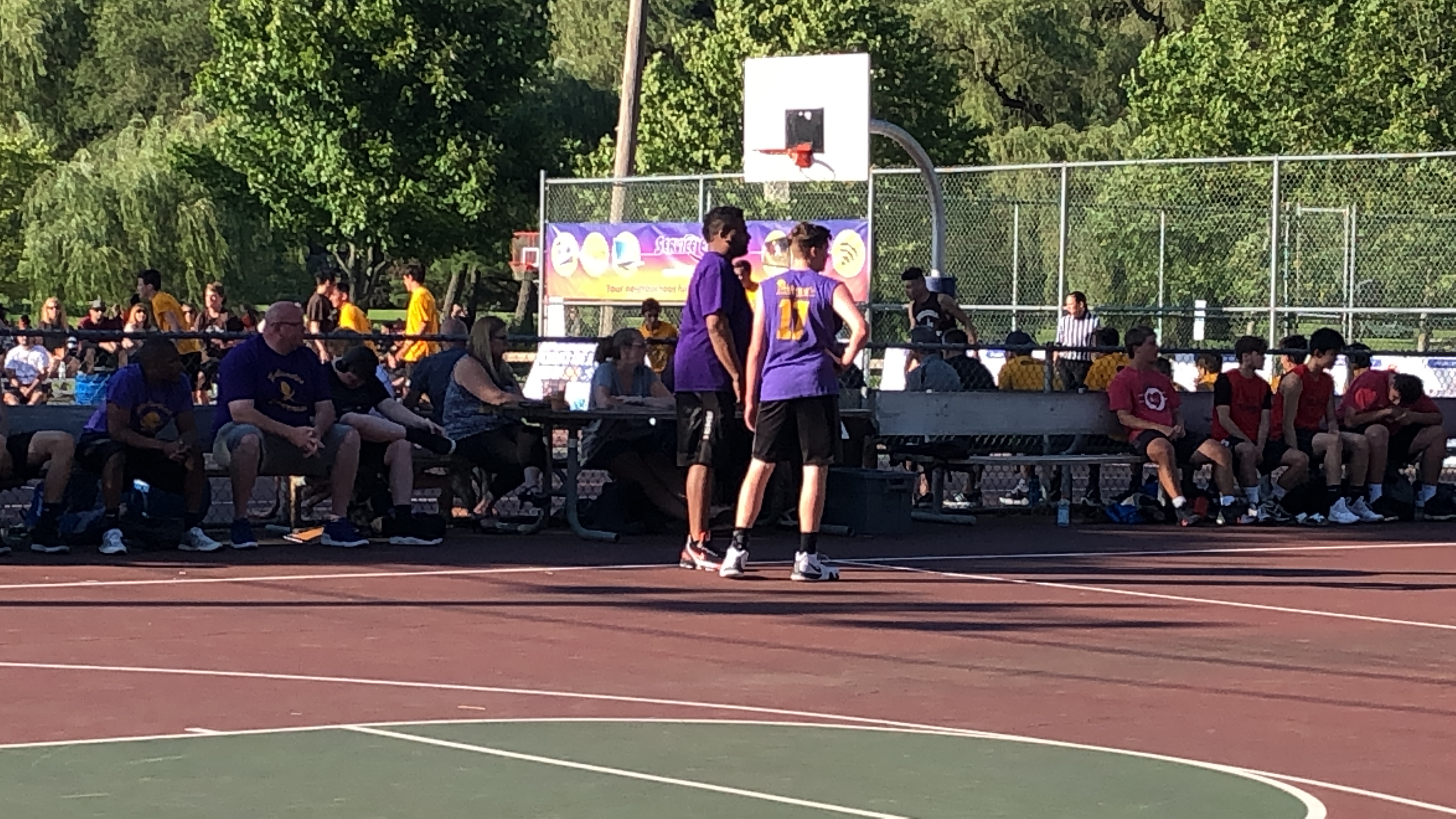 The Cedar Beach Basketball Showcase got underway on Thursday and will run through Sunday in Allentown.
On Friday, a number of new Head Coaches took center stage. Two actually going head to head in an all Colonial League showdown. Palisades, under first year head coach Phil Ham battled Saucon Valley, led by Todd Lipp. The Panthers would win the contest in overtime.
Also going to overtime was Upper Perkioman and Pleasant Valley with the Bears pulling out the win 47-46. Former Palisades Girls coach Brandon Hibbler with a change of venue as he is now back with the boys and the new Head Coach for Upper Perk.
All three coaches using the summer season to get to know their players and play out of league games to get their team ready for what's to come in the winter.
A new era is underway for both @SauconAthletics and @PirateBoysBask1. New coaches Todd Lipp of the Panthers and Phil Ham of the @PSDAthletics went head to head in the Cedar Beach Basketball Showcase with SV winning in OT. They both talked about the excitement of their new role. pic.twitter.com/8CIv78a8pw

— D11Sports (@D11Sports) June 22, 2019
Former Palisades Girls Basketball coach @Hibbnation is back on the coaching sidelines but this year he turns his attention to the boys as he takes over @UPIndians. His team taking part this weekend in the Cedar Beach Basketball Showcase. pic.twitter.com/h7ktU2A95x

— D11Sports (@D11Sports) June 22, 2019
Phil Ham is the new @PirateBoysBask1 Head Coach and by watching him on the sideline, he brings a lot of passion and energy. More to come. @PSDAthletics pic.twitter.com/sMOTubEUSW

— D11Sports (@D11Sports) June 22, 2019