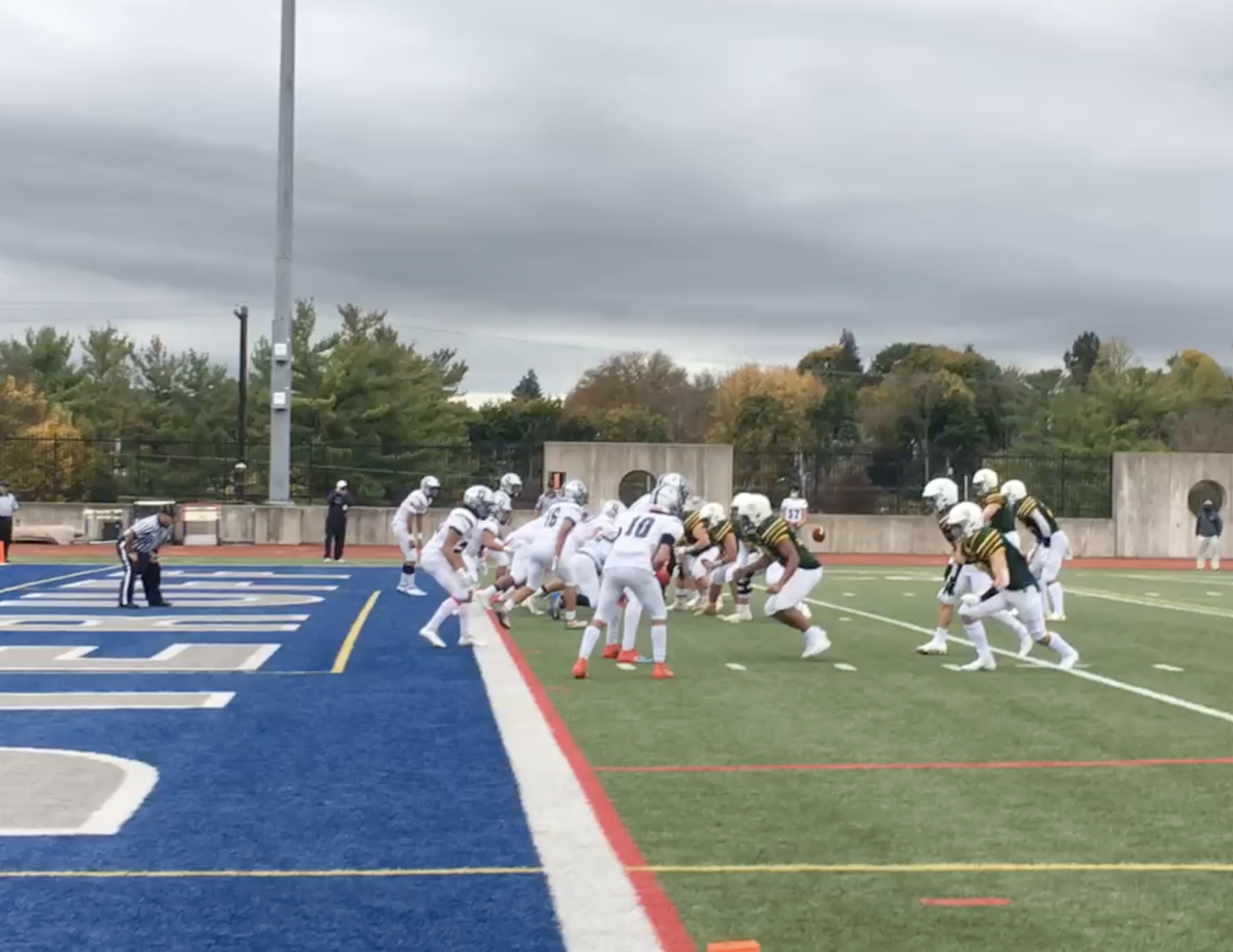 On Saturday, the Allentown Central Catholic Vikings took on the Dieruff Huskies and got off to a quick start. Leading the way with that quick start was cornerback Travis Foster picking off Dieruff quarterback Marc Castro. A few plays later, the Vikings offense found the end zone as Matthew Rauscher found Tyler Schifko for the five-yard touchdown pass.
Late in the second quarter Senior running back Jayden Williams would find the end zone for his first of three rushing touchdowns of the day. This helped the Vikings go into the half with a 27-0 lead over the Dieruff Huskies.
Although the Vikings had a big lead over the Huskies, they weren't complacent whatsoever coming out of the half. The Vikings struck early when Rauscher found wide receiver Jack McGorry for a fifty-yard touchdown pass. That would end up being Rauchers second of three touchdown passes.
In the middle of the third quarter the huskies were trying to build momentum, but the Vikings defense wasn't going to let them. Quarterback Marc Castro had his pass tipped at the line of scrimmage and intercepted by defensive tackle Lavon Johnson, giving the Vikings offense great field position at the Dieruff twenty-yard line.
The Vikings capitalized on the great field position. Rauscher found Griffin Patridge for a ten-yard touchdown pass. Dieruff wasn't going down without a fight. Dieruff found the end zone late in the third quarter with a rushing touchdown and then again in the fourth quarter. Although Dieruff's late offensive spark wasn't enough to overcome the big deficit, the Huskies found themselves in Coach Liutte' s squad fought until the clock hit zero.
I asked District 11 sports Player of the Game, Matthew Rauscher what the key was of bouncing back after they suffered a loss to Emmaus just a week prior. Rauscher said, "Scoring just seven points against an opponent is never going to get the job done against any team so coming out today fast was the key." I also asked him his thoughts for next week's big matchup against Becahi. Rauscher had this to say. " We need to come out fast like we did today and have another good week of practice." The big matchup takes place on Friday night at 7:00.