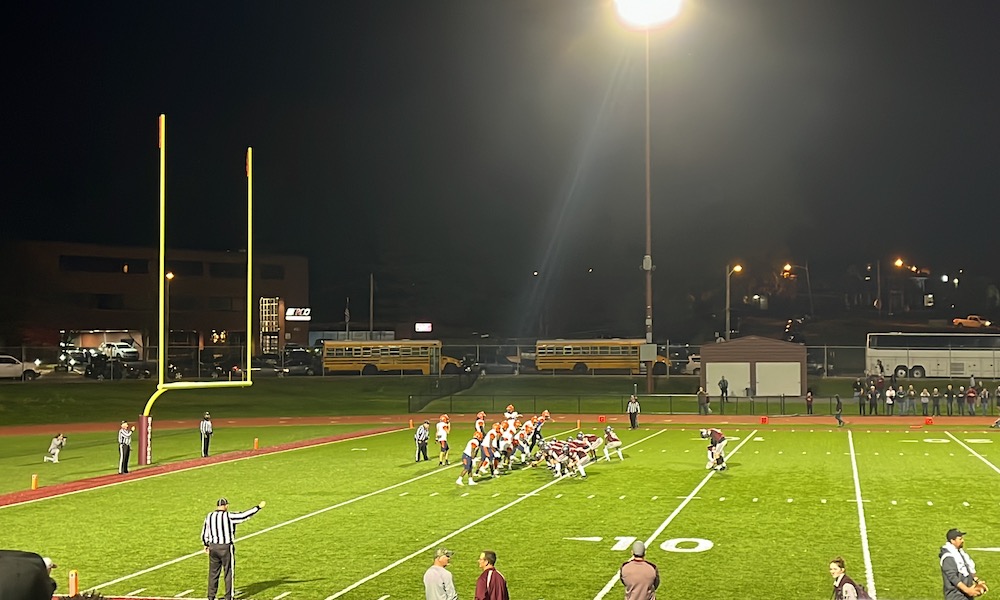 Phillipsburg's football team hosted Paterson Eastside in the second round of the NJSIAA playoffs. Phillipsburg looked to stay undefeated going into the game.
A pass from P'Burg quarterback Jett Genovese to Isaiah Jackson put the Liners on the board early. Luke Brogan secured the extra point for Phillipsburg.
In the second quarter, a successful pass to Kevin Burgess put the Liners at the 22 yard-line. Jett Genovese ran the ball himself for a touchdown. After Brogan's extra point, the Liners led 14-0. Brogan added a 31-yard field goal to end the half. P'Burg led 17-0 at halftime.
Phillipsburg's senior Xavier Moore scored his first touchdown of the game at the end of the third quarter. The extra-point attempt was good. P'Burg led 24-0 heading into the fourth quarter.
Moore carried the ball to the end zone but fumbled. However, he was able to recover his fumble for his second touchdown of the night. Brogan's extra-point attempt was unsuccessful. Phillipsburg still dominated 30-0.
The Ghosts put their only points on the board late in the game. Elijah Carroll scored a touchdown for Paterson Eastside. The extra point was no good.
P'Burg's Omar Dominguez scored the final touchdown of the night. Kicker Colin Hoey secured the extra point. The final score was 37-6.
Phillipsburg will host West Orange for the North 2, Group 5 section title next weekend.