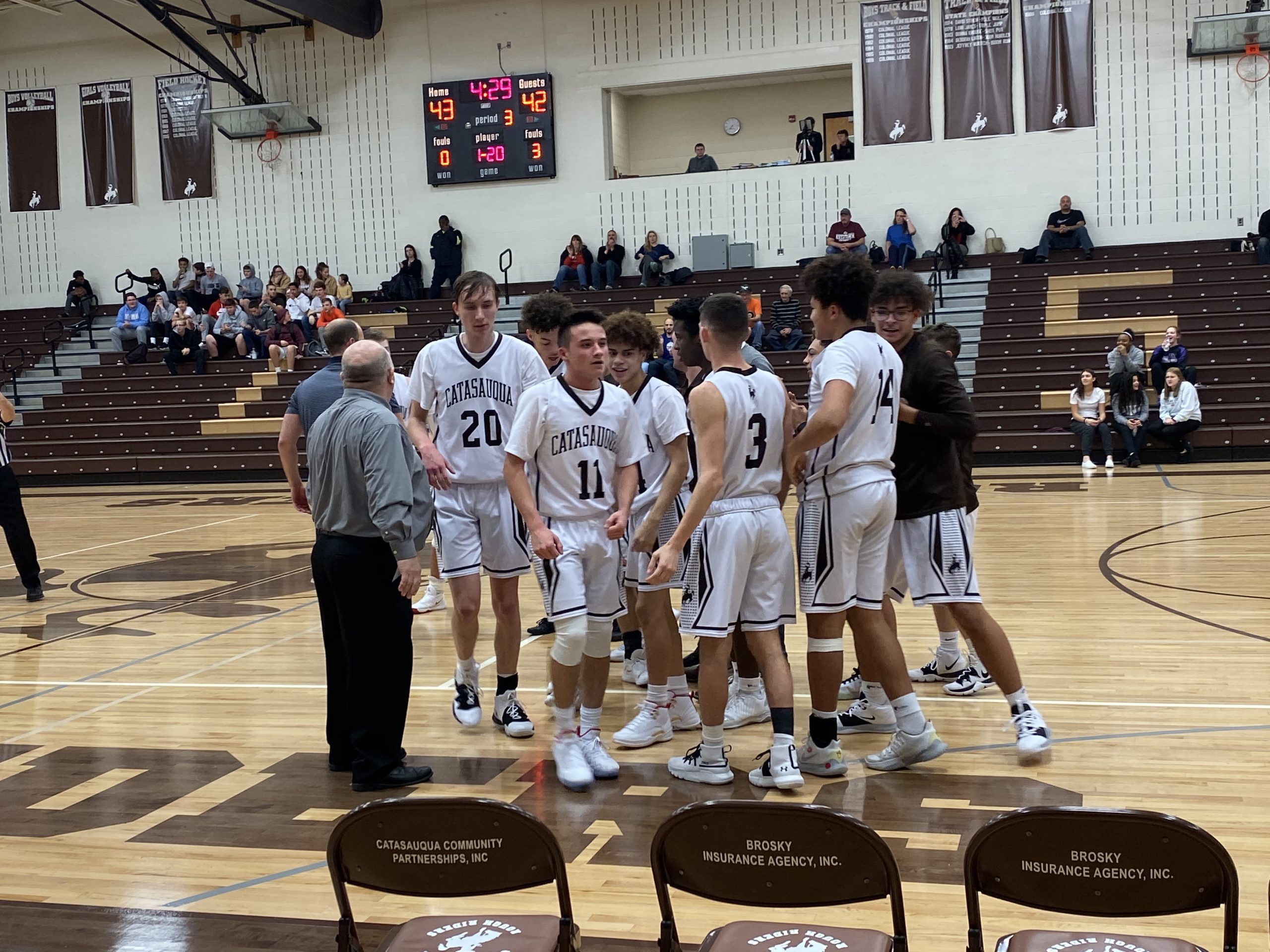 Getting a win in the second game is a great way to start the season and the week. The boys have three more games this week.
To get things started, Bangor's Nate Owens had four three pointers. Gabe Zieba was right behind him and had three three pointers. Both guys averaged points in the 20's. By the end of quarter one, the score was 28-14 Bangor.
Catasauqua didn't let this affect them. After a rather slow first half, the Roughs really picked it up in the second half. Catty scored 26 points alone in the third quarter, while Bangor only had 12.
The last few minutes of the fourth quarter got pretty close, but catty was able to pull through. Catasauqua's Derek Troxell led the team with 25 points while Damian DiPaolo had 16 and Cole Schaffer had 13. The Roughs also went 16-22 on the line, which was an improvement from Friday.
The Boys travel to Salisbury for their first away game of the season on Wednesday. Tip off is set for 6:45. Girls hoops have their first home game on Wednesday at CHS, beginning at 6:45 as well.