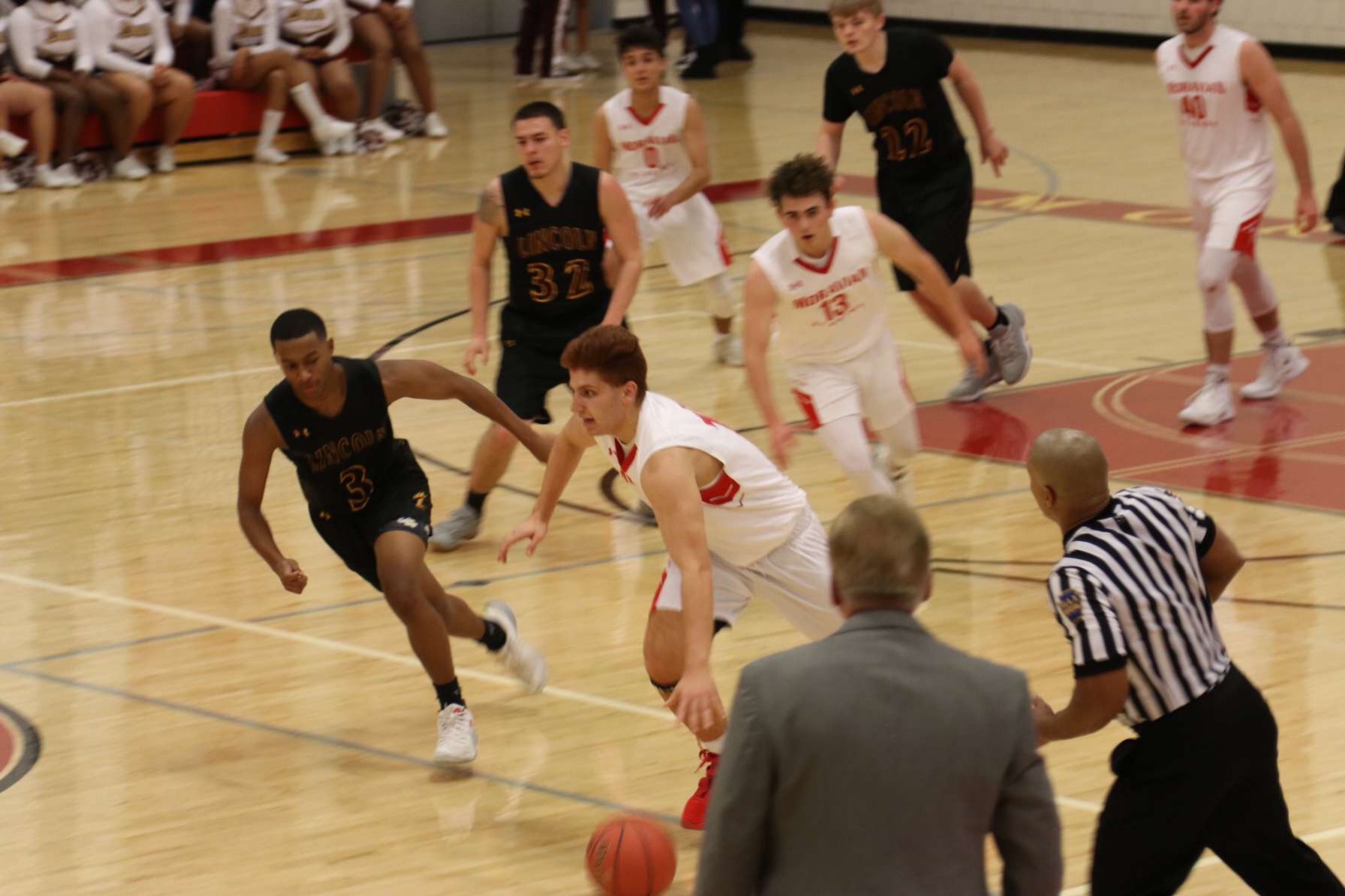 Moravian Academy hosted the annual John Donmoyer Classic in their Athletic and Wellness Center this past weekend featuring Moravaian Academy, Pen Argyl, Notre Dame East Stroudsburg, and Lincoln Leadership.
Moravian Academy faced Lincoln Leadership in their first game of the tournament. Although they started off the game slow, only scoring six points in the first quarter, Moravian kept it close with Lincoln through the first half to keep the score within striking distance.
Moravian found a groove in the third quarter thanks to senior captain, Abe Atiyeh, who led the team with 28 points. " We started off slow, but kept our composure and fought back. Our defense created a lot of opportunities for our offense," said Atiyeh.
The team put up 22 points in the fourth quarter while holding Lincoln to 11 points. They ended up winning 57-46.
In Saturday's action, the Moravian Academy Lions took on the Pen Argyl Green Knights. The Lion's once again overcame a slow start against a scrappy Pen Argyl team looking to exact revenge against the Lions. The Lions swept Pen Argyl last year, winning both times the two teams faced off.
The Knights put up a battle throughout the first half, keeping it tied with them at the end of the half. Junior forward, Adam Fatebene, came up big for the Lions in the first half with six points and four rebounds.
The second half rolled around and senior captain Abe Atiyeh had another big game, finishing with 25 points. Atiyeh led them to a 44-33 victory over the Green Knights. The Lions improved to 2-0 on the season and face Northern Lehigh at home on Monday December 9 and Palisades on the road on Wednesday December 11.