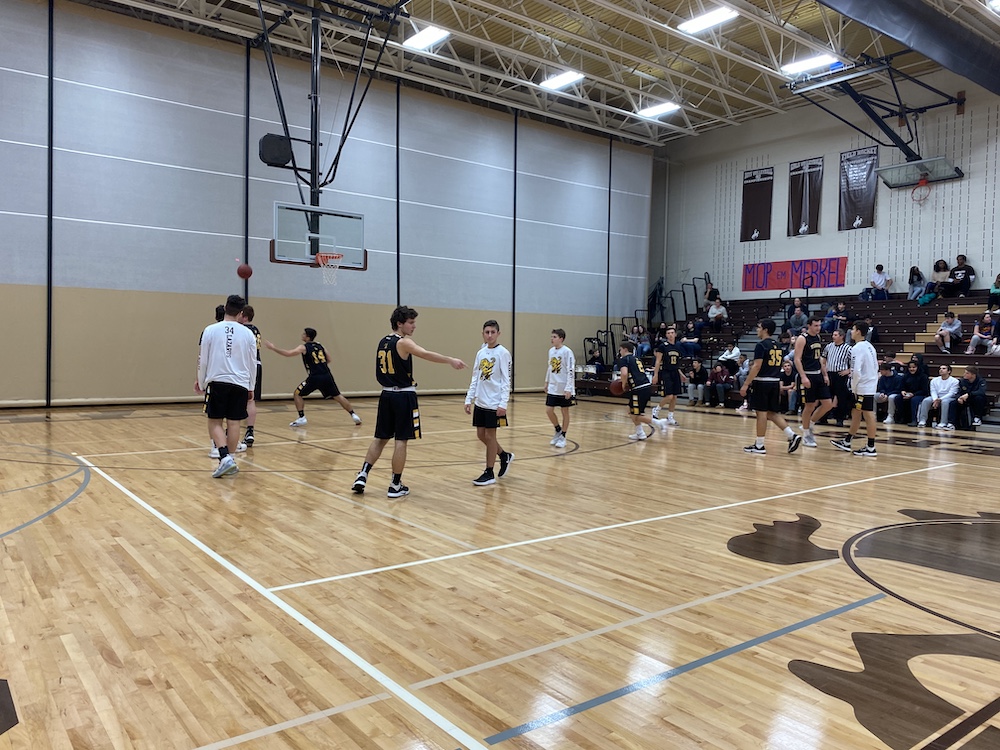 This evening the Roughs held their last home game of the 19-20 season. It was senior and youth night. They played host to Northwestern Lehigh.
Before the start of the game, the senior players and managers were announced. The senior basketball players were: Justin Baehr, Joey Merkel, Gideon MacKenzie, and Jacob Smith. The Managers were Jordan Blose, Lexi Simpson, and Amber Kalnas.
The first quarter was very slow for both teams. Neither team could make baskets. At the end of quarter one, the Roughs were winning 6-4.
As the second quarter came around both teams picked up the momentum. The game was back and forth. Northwestern hit a three before half to take the lead by one.
Going into the fourth quarter the Roughs were trailing by three. As the quarter went on the Roughs came back and were on a roll. They scored 19 points in the quarter. The Roughs held on and won 51-46 on senior night.
For Catasauqua, Cole Schiffer led the team with 19 points. Derek Troxell was right behind him with 14. Jacob Smith added eight.
For the Tigers, Andres Garrido had 15 points. Deven Bollinger had 11 additional.
This marks the end for the regular season. The Roughs have to wait and see if they make it into districts.