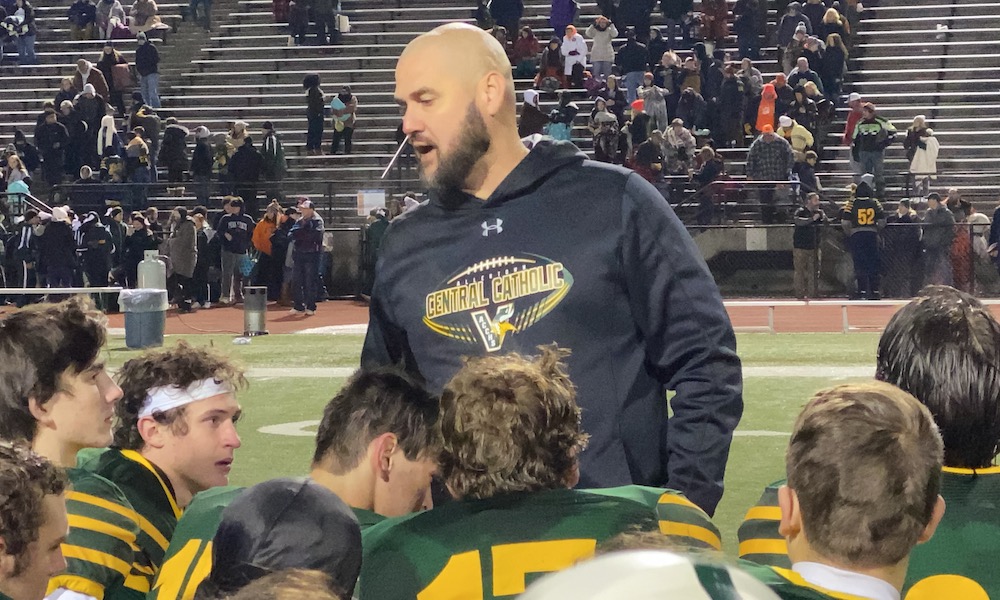 J Birney Crum Stadium the site on Friday night for the PIAA 4A football opening round matchup between District XI champion Central Catholic and District 4 champion Jersey Shore. The Bulldogs a state finalist a year ago, came into the game a perfect 12-0 while the Vikings checked in at 9-3 riding a five game win streak.
Just four minutes into the game, the Bulldogs jumped out to a 3-0 lead on a 37 yard field goal by Breck Miller. The Vikings would answer as they put a drive together culminating in a 6-yard touchdown run by Caiden Shaffer to go on top 7-3. Neither team would score in the second quarter and the Vikings went into the locker room up by four.
But things changed in the 3rd quarter as Jersey Shore went 60-plus yards on their opening drive as Brady Jordan gave the Bulldogs the lead again on a 3-yard touchdown run as they went up 10-7. After a Central Catholic fumble at their own three yard line, the Vikings used some solid defense and held the Bulldogs to a 27-yard field goal by Miller and it was 13-7 after three quarters of play.
Hayden Packer would add a 1 yard run to cap off the scoring in the 4th quarter and Jersey Shore stayed perfect on the season as they beat Central Catholic 20-7. The loss ends the Viking season at 9-4 while Jersey Shore improved to 13-0 and move on to face Meadville in the State quarterfinals.
The loss also ended the year of six seniors, none bigger than all-state lineman Lavon Johnson. Head Coach Tim McGorry said, "I'm super proud of our kids and we are going to bring a great deal back and now we will get in the weight room and put this one behind us and prepare for the 2022 season."
The Vikings will go into next season looking to three-peat in the District Xi 4A Class.