Player Name: CJ Miles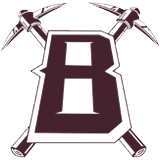 School: Bangor
Year: Junior
Postion(s): PG
Jersey Number: 5
Height: 6'2″
GPA: 3.2
Other Sports: Football
Starting Experience: 1.5 Years
2018 Stats:
10.6 PPG
4.7 RPG
4.2 APG
70.6 FT%
1.2 SPG
2018 Honors: Morning Call All Area Honorable Mention
Player Twitter Handle: @m1les_jr
Coaches Comments: CJ has the ability to be one of the best players in the area and one of the best to ever graduate from Bangor. He gets to the basket as good as anyone in the area and has improved finishing around the rim this off-season. He can also be a terrific lock down defender when he wants to. He has a very high basketball IQ.