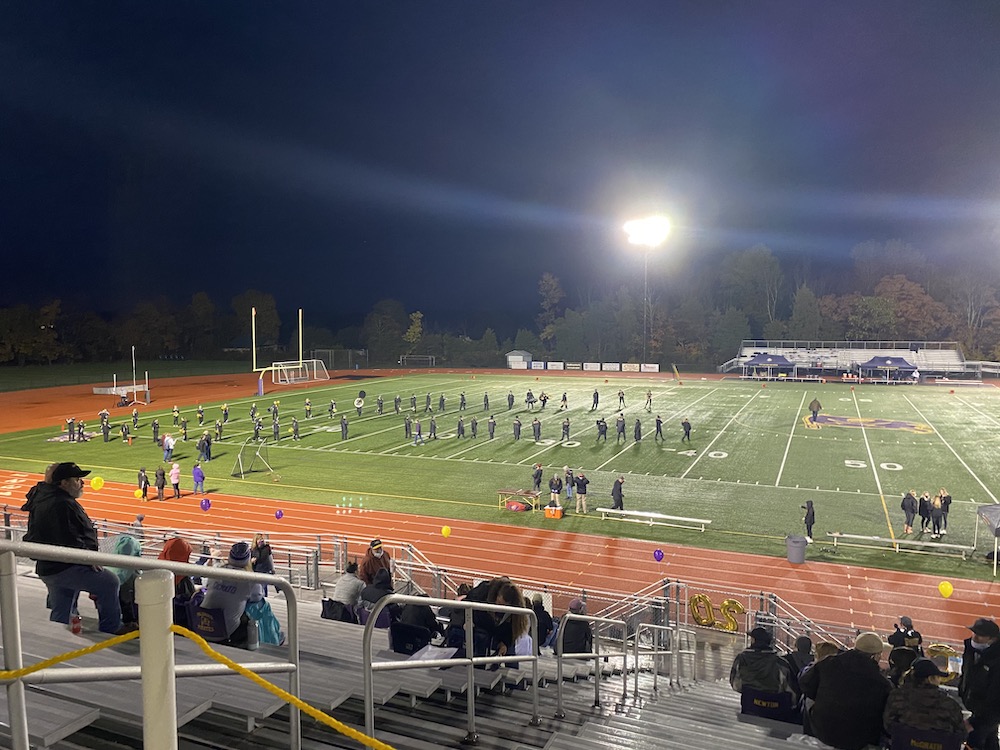 The Palisades Pirates faced Notre Dame Green Pond on Friday night. Notre Dame went into the game with an undefeated record of 5-0 and Palisades was closely matched with their record of 4-1. The Crusader's keys to the game were to stop the Palisades' offense, while the Pirates wanted to make sure to protect the football. The teams were in for an exciting matchup, not only because it would be a battle of two of the best running backs in the league, but also because it was Homecoming for Palisades.
There wasn't much action until the Crusaders scored with 1:27 left in the first quarter. The touchdown was scored by running back Matt Frauen. The extra-point kick was good, making the score 7-0 Notre Dame. Four minutes into the second quarter, the Crusaders were able to score again, this time a 25-yard field goal. This made the score 10-0. With 3:20 left in the first half, Notre Dame quarterback Collin Quintano threw a touchdown pass to receiver Izzy Rodriguez for a 65-yard touchdown. The score remained 17-0 into halftime.
At halftime Palisades conducted their Homecoming festivities. The Homecoming court was announced for juniors and seniors and Garrett Modig and Elise Mitchell were announced as Homecoming King and Queen.
The Crusaders started the third quarter with a one-yard touchdown by Matt Frauen for his second of the night. After that, which was at eight minutes left in the quarter, there was back and forth play until the clock finally wound down to give Notre Dame the win. There was no scoring in the fourth quarter.
Palisades will play at home Friday 10/23 against Palmerton and Notre Dame is also away against Pen Argyl.