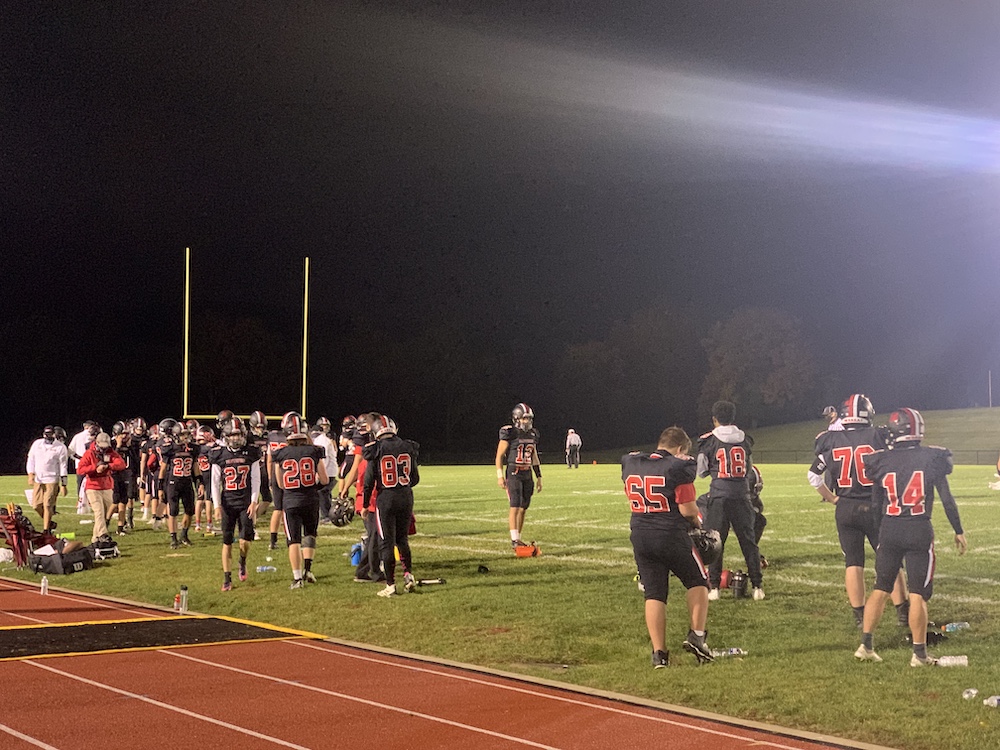 On Friday, October 16, the Saucon Valley Panthers hosted the Palmerton Blue Bombers. At the 8:07 mark in the first quarter, freshman Constantine Donahue was able to get a 25-yard touchdown and the point after kick was good. Not long after, at 6:29, Palmerton's Ethan Recker ran 37 yards for a touchdown. The kick was good. Quarterback Dante Mahaffey made a run and was able to score a 78-yard touchdown. The point after was good. Palmerton made another comeback and was able to score with 1:19 left in the first making the score 14-14.
Palmerton was able to take the lead after a hard-fought first quarter with Daniel Lucykanish scoring a 23-yard touchdown with 6:33 into the second, but Saucon's defense blocked the kick. Palmerton finally showed some dominance by scoring another touchdown at the 2:56 mark in the second quarter making it 28-14 to end the second quarter.
Saucon Valley came back strong in the second half, when on fourth down, Mahaffey threw a 29-yard pass to Ty Csencsits who made a diving catch for the touchdown. The kick was good. Palmerton advanced the lead with Cole Serfass scoring a three-yard touchdown at 6:32 in the third. Saucon's defense showed tremendous effort coming into the second half and was a big reason why Saucon was able to tie the game 2:26 in the third quarter.
With 10:31 left in the game, Palmerton scored and make the game 41-35. Saucon Valley showed their dedication and determination by matching that score with 5:54 left in the game. Tyler Pfizenmayer had a game-sealing interception with about 1:00 left to play. Saucon Valley won 42-41 over Palmerton, making that their second win in a row with an excellent comeback, winning by one point.