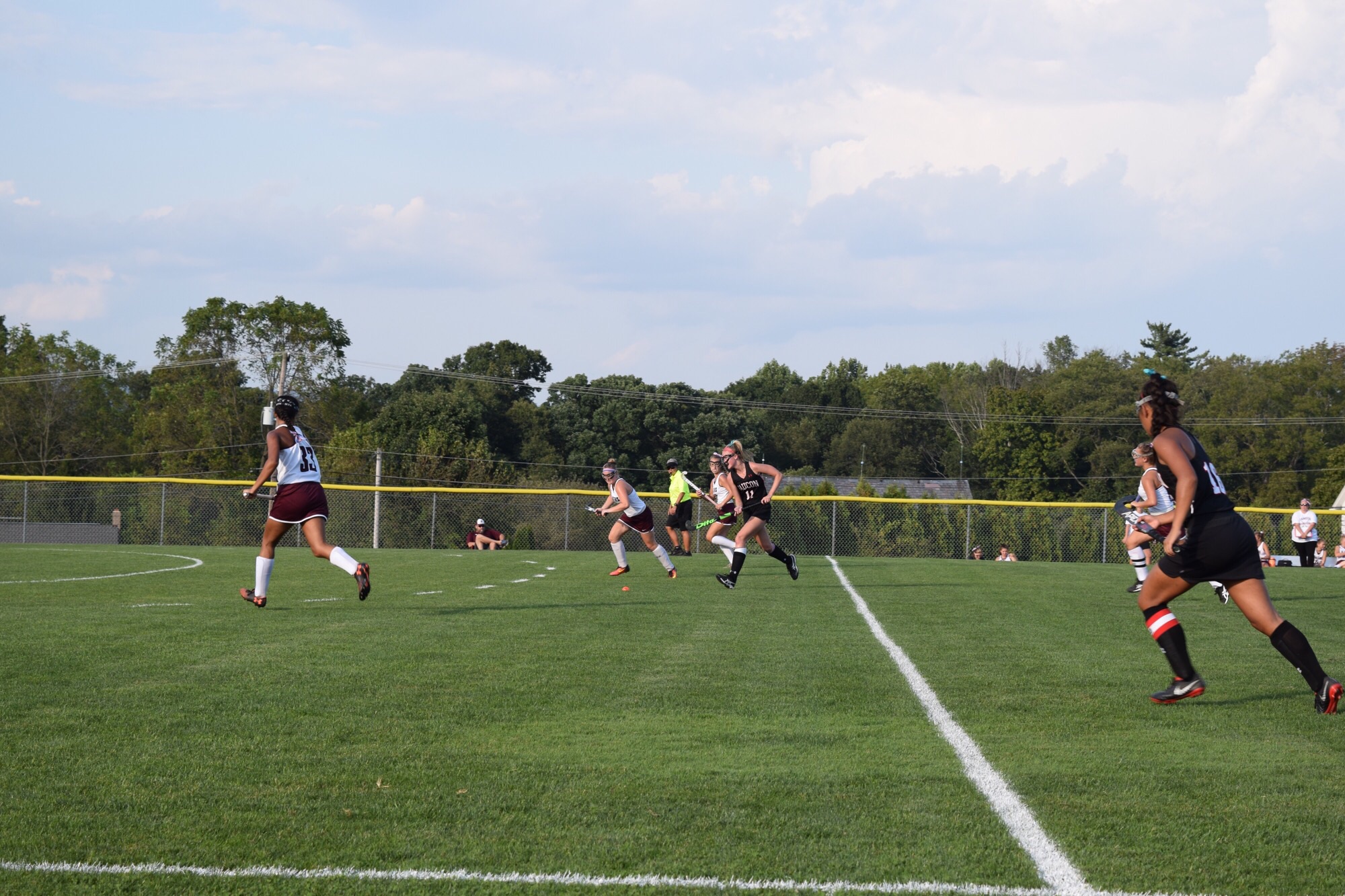 With a score of 5-0, the Slater field hockey team took the field in hopes of adding another win to their streak. Through teamwork, commitment, and determination they were victorious in beating Saucon Valley, the only team they had lost to last year.
In a nail biting first half, both teams were unsuccessful in scoring a goal. They fought hard and played even harder. After halftime, the girls were back out and ready to win! Great plays were executed, but neither team was giving up the fight. The final two quarters went the same as the first, but they were not ready to accept defeat. The game went into overtime and within two minutes, sophomore Kaylee Holland scored the winning goal! "It felt great knowing I got to contribute to bring home the win. Luckily I stayed true to my role, which was to put the ball in the cage."
As the team gets prepared for this Friday's game against Palisades the energy is very positive for another win!