Player Name: Emily Lawrence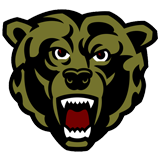 School: Mahanoy Area
Year: Senior
Postion(s): Guard
Jersey Number:
Height: 5'6″
GPA: N/A
Other Sports: Volleyball, Softball
Starting Experience: 2 years
2018 Stats: 11.6 ppg, 49 3-pointers, 85 rebounds, 79 assists, 76 steals, 18 blocked shots
2018 Honors: Honorable Mention Standard Speaker and Republican Herald
Coaches Comments: Emily is an unbelievable athlete. All-Stater in volleyball and pitcher in softball. She is a great leader and teammate.