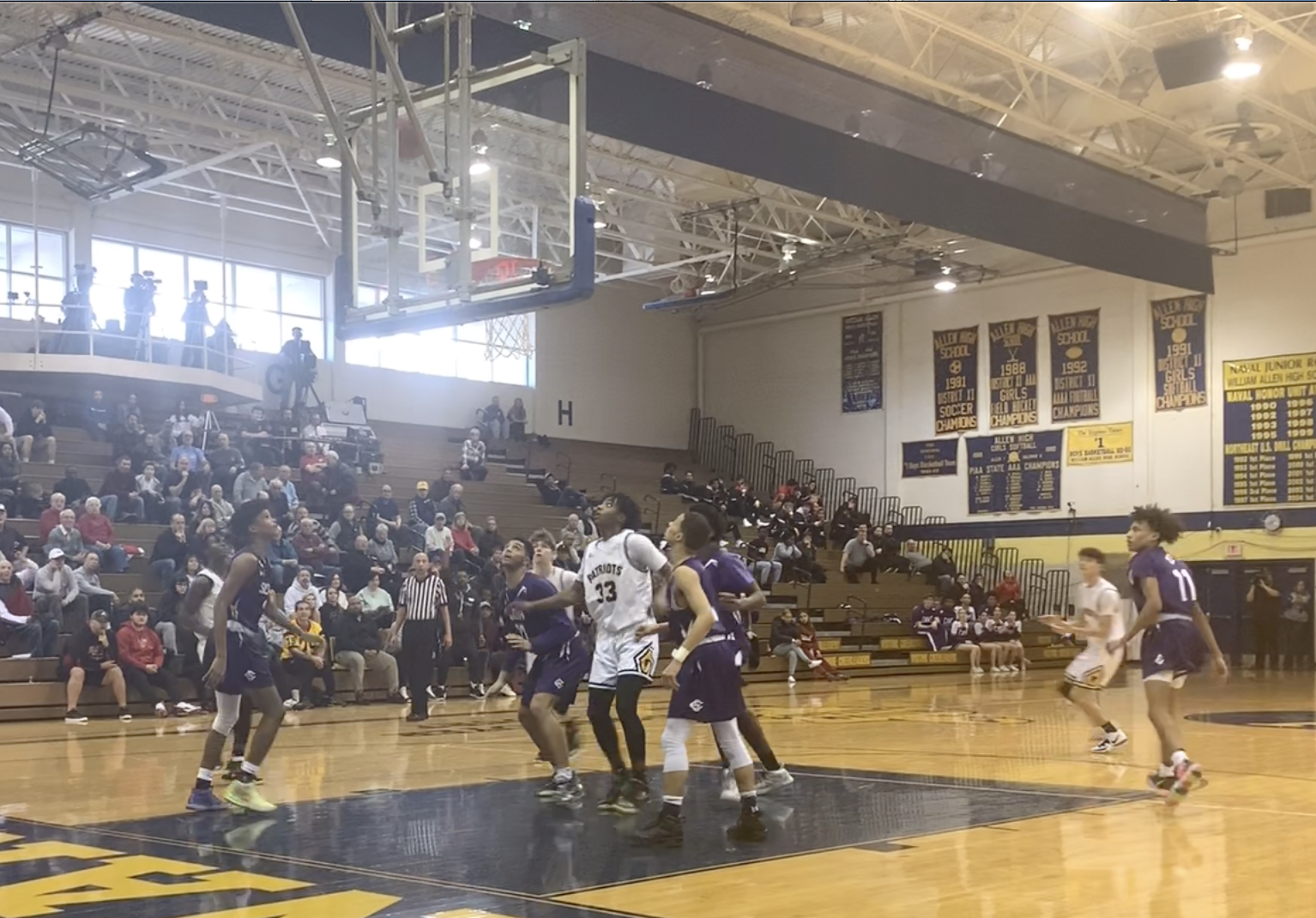 In a game where offense was key, the Freedom Patriots stepped up big and beat East Stroudsburg South 59-43 to advance to the second round of the District 11 6A Boys Basketball Tournament.
The first half was a good ball game as Freedom had a four point lead 28-24. Christian Sapp led the way for the Cavaliers with 12 points at halftime as Nicholas Ellis led the scoring for the Patriots with six points at the break.
In the third quarter, the Freedom Patriots came out on a 10-0 scoring run, but the Cavaliers brought it down to 44-38 to end the third quarter.
The Patriots took a substantial lead in the fourth quarter and ended the game with a final score of 59-43.
TOP SCORERS FOR FREEDOM: Caleb Mims 15 points, Nicholas Ellis 13 points, and Malik Mims 12 points.
TOP SCORER FOR EAST STROUDSBURG SOUTH: Christian Sapp led all scorers with 16 points.
PLAYER OF THE GAME: Nicholas Ellis.