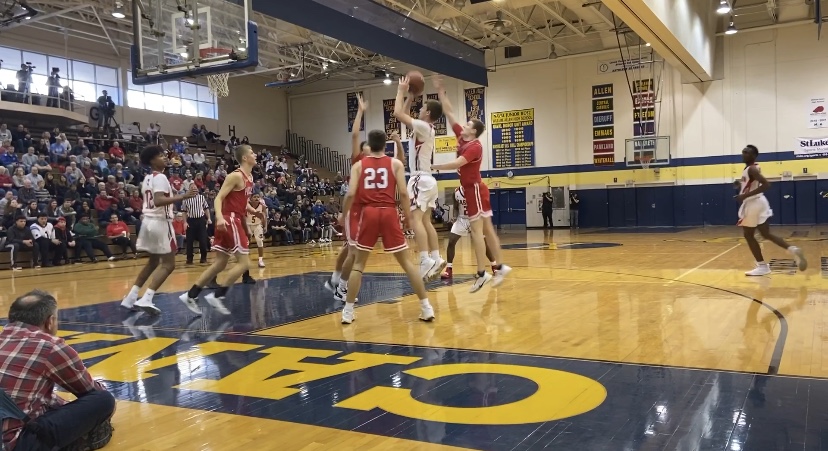 It took not one, but two overtimes for the Red Rovers to come up on the winning end over the Trojans.
Great defense was played throughout the entire game for both teams. The halftime score saw Easton down seven as the score was 22-15 Parkland ahead.
The third quarter was much of the same, with low scoring and intense defense.
In the fourth quarter, things got close and each player played their heart out. At the end of the fourth quarter, it was 37-37 sending it to overtime.
The Trojans had the ball last with 26 seconds in overtime, but couldn't do much as the Red Rovers' defense was superb. The first overtime ended 42-42 and a double overtime had to be played.
The Easton Area High School Boys Basketball team went on a 5-0 scoring run in double overtime to beat the Parkland Trojans 47-42.
TOP SCORERS FOR EASTON: Aaron Clark 24 points, and Ryan Boylan with 12 points.
TOP SCORERS FOR PARKLAND: Jake Melody 12 points and Jared Kucharczuk
PLAYER OF THE GAME: Aaron Clark