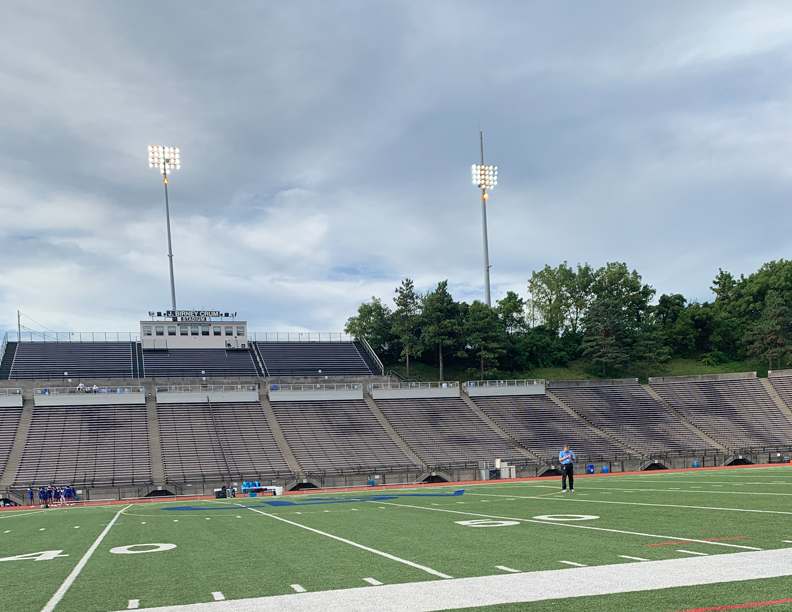 It was a great start for the Hornets in week one. They had a 41-6 lead in the second quarter. Momentum would switch from EHS to Allen late in the second quarter. Allen scored a touchdown to make the halftime score 44-13.
In the second half,the third quarter belonged to the Canaries. 44-25 was the score after three quarters. The fourth quarter started great for Allen. Momentum-swinging plays with four total interceptions thrown by Emmaus QB Alex Lanzone. three of those being pick sixes.
The score was 44-33 with 11:08 remaining in the fourth. Emmaus was looking unfocused and tired out. However, they found a way. After Allen made it 44-33, Emmaus scored 18 unanswered points to make the final score 62-33.
Emmaus also scored 62 points against Allen last season in week one. Chad Newhard had two touchdowns in the game with his first being the first touchdown of the game. Brandon Camire had a huge game consisting of touchdowns and around 200 yards on the ground. Gabe Trexler also contributed numerous rushing yards throughout the game.
Emmaus did find a way to win, but it was not easy. Emmaus will take on Nazareth at East Penn School District Stadium next Friday. Kickoff is 7:00.