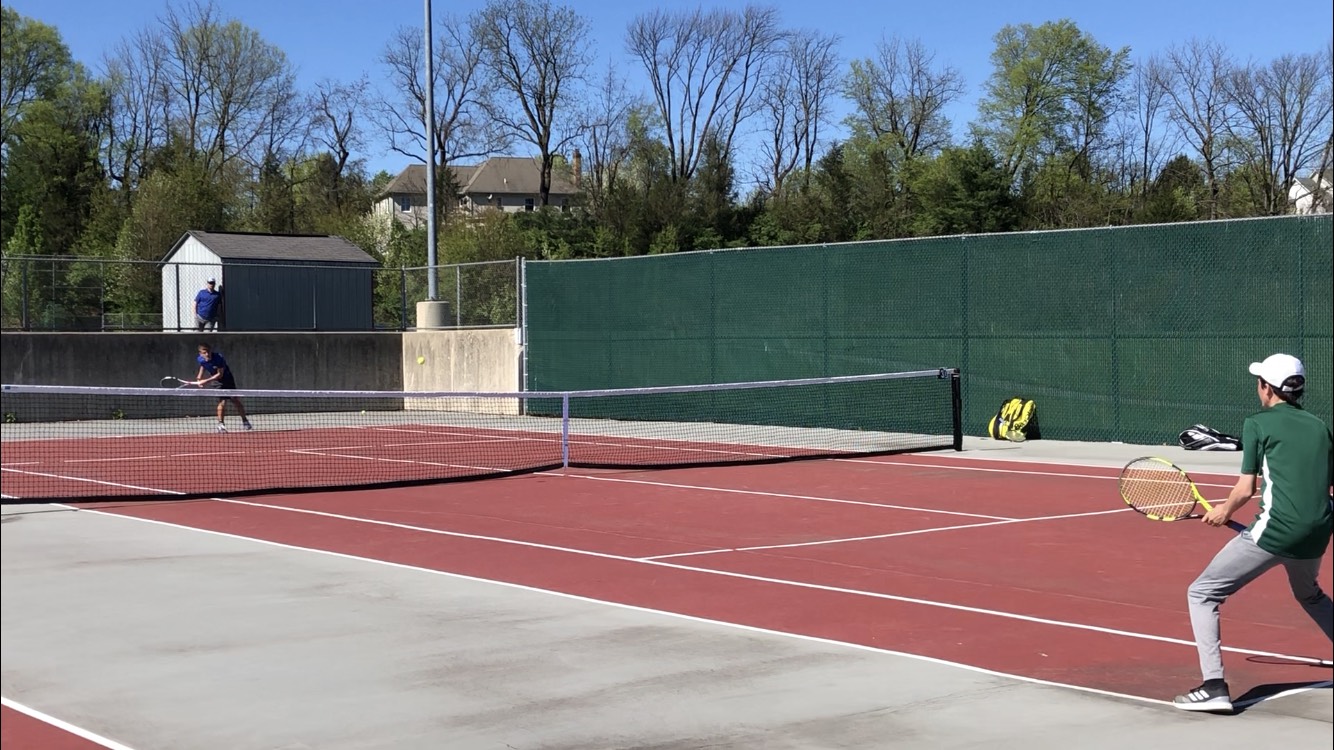 The District XI Tennis Singles Championships are set for Thursday at Lehigh University with all the action taking place at 2 pm. The 3A title match will feature top seed Sean Jaeger of Emmaus and Number 3 seed Gabe Knowles of Nazareth. The 2A final will pit Top Seed Taj Laliwala of Saucon Valley and number two seed Robbie Shaff of Moravian Academy.
Those two players also met in the Colonial League Championship a week ago with Laliwala taking home the title. Both players cruised into the finals losing only 8 games in the tournament. Laliwala beat Pat Bassill of Notre Dame 6-4, 6-1 in the semi-finals while Shaff breezed past number 3 seed Michael Swope of Palisades 6-3.6-2.
On the 3A side, Gabe Knowles of Nazareth beat his teammate Andrew Nicolae 6-4, 6-0 to qualify for the finals and will face Jaeger. The top seed beat Josh Schaffner of Pleasant Valley 6-0,6-1 marking the first game loss in the tournament.
Top seed Taj Laliwala of @SauconAthletics advances to the @PIAADistrictXI 2A Singles Championship with a 6-0,6-4 win against Pat Bissill of @notredamegp. Next up Robbie Shaff of @MoravianAcademy in the finals @LehighU tomorrow at 2pm. pic.twitter.com/5Yn2Ik8hMW

— D11Sports (@D11Sports) April 25, 2019
It's on to the @PIAADistrictXI 2A finals for Robbie Shaff of @MoravianAcademy who beats Michael Swope of @PSDAthletics 6-3,6-2. Both players with some solid points in this one. pic.twitter.com/vfFHnrlFgO

— D11Sports (@D11Sports) April 25, 2019
Top seed Sean Jaeger of @_EHSAthletics will face @NAHSBlueEagles Gabe Knowles in tomorrow's @PIAADistrictXI 3A Championship after breezing past #4 seed Josh Schaffner of @PVBEARSHS 6-0,6-2 in the semifinals. pic.twitter.com/PXrRNdU3Xb

— D11Sports (@D11Sports) April 25, 2019
What a battle today in the @PIAADistrictXI 3A Quarterfinals. Number 3 Gabe Knowles of @NAHSBlueEagles beats #6 David Lynn of @LIBERTYATHCLUB 2-6, 7-5, 6-3. Then beats teammate Andrew Nicolae 6-4,6-0 to advance to the finals tomorrow at 2pm @LehighU. pic.twitter.com/kjmDULnAu5

— D11Sports (@D11Sports) April 25, 2019