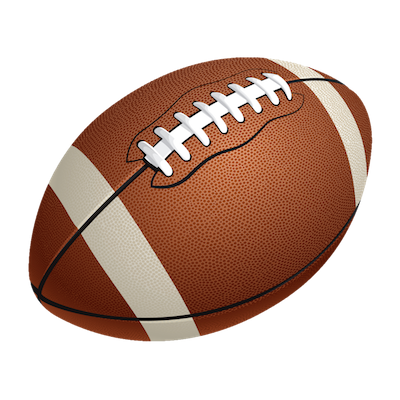 NAZARETH – The Freedom Patriots are marching on. Jalen Stewart rushed for 180 yards and four touchdowns as the Patriots rolled to a 49-17 victory over Emmaus Saturday night at Nazareth's Andrew S. Leh Stadium.
With the win, the Patriots celebrated their first ever District 11 Title. Up next for them is 10-0 St. Joseph's Prep out of the Philadelphia Catholic League.
Emmaus' Alex Orlando's 30 yard field goal was the only score of the first quarter.
With the score 3-0, Emmaus. Freedom had an explosive second quarter and dominated the second half. Vince Reph broke loose for a 33-yard reception pass from Jared Jenkins for the Patriots. Stewart's two-yard run with 5:31 left in the first half put them up 14-3. The closest Emmaus got was on a five-yard touchdown run by Sone Ntoh with 2:31 in the first half.
Freedom added two more scores before halftime. Rontay Dunbar picked off Ethan Parvel and went 27-yards for the score. Tristan Wheeler would not be denied, stretching out for the one-yard touchdown with no time left on the clock.
Freedom led 28-10 at halftime.
Freedom extended their lead on two runs. Stewart burst through the line and went 54 yards setting up his eight-yard touchdown run. The Patriots led 35-10 with 6:21 left in the third quarter.
Wheeler had a big interception and Stewart finished the Patriots next drive with a one-yard score.
Both teams traded touchdowns in the fourth quarter. Ethan Parvel hit John Ferris for the 24-yard touchdown. Stewart capped off a great night with his fourth rushing touchdown of the game.
| | | | | | |
| --- | --- | --- | --- | --- | --- |
| Saturday, November 17, 2018 | 1 | 2 | 3 | 4 | Final |
| Emmaus | 3 | 7 | 0 | 7 | 17 |
| Bethlehem Freedom | 0 | 28 | 14 | 7 | 49 |
1ST QUARTER
E — FG Alex Orlando 30 6:41
Emmaus Alex Orlando kicks a 30-yard FG. 3-0 Emmaus over Freedom. 6:41, 1st. @fhssportsBASD @_ehsathletics pic.twitter.com/EWOke0Zk6o

— EasternPAFootball (@EPAFootball) November 18, 2018
2ND QUARTER
F — Vince Reph 33 pass from Jared Jenkins 11:36
Freedom's Jared Jenkins 33-yard TD pass to Vincent Rephrase. 7-3 Freedom 11:36 2nd Quarter @fhssportsBASD @_ehsathletics pic.twitter.com/lTPlGEzlps

— EasternPAFootball (@EPAFootball) November 18, 2018
F — Jalen Stewart 2 run 5:31
Jalen Stewart 44-yard tun to Emmaus two setups a 2-yard Stewart TD tun. 14-3 Freedom 5:32 left in first half. @fhssportsBASD @_ehsathletics pic.twitter.com/yTJipEuq13

— EasternPAFootball (@EPAFootball) November 18, 2018
E — Sone Ntoh 5 run 2:31
Emmaus Sone Ntoh 5-yard TD run with 2:31 remaining in first half. 14-10 Freedom @fhssportsBASD @_ehsathletics pic.twitter.com/tlrVbdPX64

— EasternPAFootball (@EPAFootball) November 18, 2018
F — Rontay Dunbar 27 interception return 1:03
Freedom's @Rontay_Dunbar intercepts pass and goes 27 yards for the TD. Freedom leads Emmaus 21-10. 1:03 in 2nd. @fhssportsBASD @_ehsathletics pic.twitter.com/8oWtUMdmYD

— EasternPAFootball (@EPAFootball) November 18, 2018
F — Tristan Wheeler 1 run 0:00
Freedom's Tristan Wheeler 2-yard TD plunge. 28-10 Freedom at halftime @fhssportsBASD @_ehsathletics @TWheels24 pic.twitter.com/HGzRCqdkk8

— EasternPAFootball (@EPAFootball) November 18, 2018
3RD QUARTER
F — Jalen Stewart 8 run 6:21
@stewjay23 8-yard TD run. Freedom leads Emmaus 35-10. 6:21 3rd Quarter @fhssportsBASD @_ehsathletics pic.twitter.com/TVXYjF30q8

— EasternPAFootball (@EPAFootball) November 18, 2018
F — Jalen Stewart 1 run 2:23
Freedom's Jalen Stewart 1-yard TD run. 42-10 Freedom 2:23 3rd quarter @fhssportsBASD @_ehsathletics pic.twitter.com/Ji7DelJo2l

— EasternPAFootball (@EPAFootball) November 18, 2018
4TH QUARTER
E — John Ferris 24 pass from Ethan Parvel 5:45
Emmaus Ethan Parvel to John Ferris. Freedom leads 42-17. 5:45 left. @fhssportsBASD @_ehsathletics pic.twitter.com/Rm0Zbx3NYt

— EasternPAFootball (@EPAFootball) November 18, 2018
F — Jalen Stewart 1 run 2:25
Freedom's Jalen Stewart 1-yard TD run. 49-17 Freedom 2:25 remaining. @fhssportsBASD @_ehsathletics pic.twitter.com/2fkPTCcuMt

— EasternPAFootball (@EPAFootball) November 18, 2018