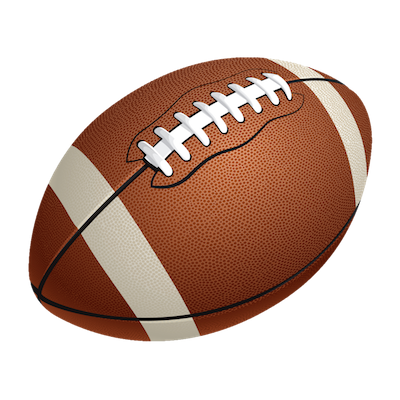 EAST STROUDSBURG – In a game where yards were hard to come by, the running back tandem of Joe Ingulli and Nicholas Ruggieri led Wallenpaupack to a 29-7 win against East Stroudsburg South Saturday night in the District 2/11 Subregional Final at East Stroudsburg Memorial Stadium. Ingulli rushed for 76 yards and Ruggieri added 66.
In the first quarter, it looked like Wallenpaupack struck first. East Stroudsburg South's Braydan Mitchell threw a pick-6 and Darian Joseph returned it 34 yards for the score but there was a flag. Another blindside block on Wallenpaupack negated the score. The quarter would end scoreless as both teams didn't move the ball.
Wallenpaupack finally got the first score of the game, after an earlier sure touchdown drop by Adam Haupt. He made up for the dropped pass by hauling in a 29-yard touchdown throw from Tom McCormick. Connor Barnes' kick was good and the Buckhorns led 7-0 with 2:03 left in the first half.
The only score of the third quarter was a Ruggieri two-yard touchdown run. Barnes' PAT is good. The Buckhorns led 14-0 with 8:05 left in the quarter.
The Cavaliers' best drive of the night ended in a Matt Horak interception in the end zone for Wallenpaupack.
Early in the fourth quarter penalties killed any momentum the Cavaliers had. A facemask and a late hit stalled the drive. The Buckhorns took over at the Cavaliers 39 with 10:40 remaining in the game. Wallenpaupack capped off the eight play drive with a Manny Obeng five-yard run putting them up 20-0 with 7:08 left in the game.
Haupt ended the Cavaliers next drive by intercepting the pass and Buckhorns took over at the ESS ten-yard line. Ingulli had a seven-yard touchdown to the Buckhorns lead. It was 29-0 with 5:28 remaining in the game.
The Cavaliers scored late in the fourth quarter. Noah Goicoechea caught a pass thrown by William Fish, but he fumbled the ball at Wallenpaupack's three yard line. Mike Long fell on the ball in the end zone for the Cavaliers score.
NOTE: East Stroudsburg South's Ryan Clark tried to give it a go last night and had one carry for two yards. Christian Arrington stepped in and rushed for 86 yards on 20 carries.
Head Coach Ed Christian retired after the game. He was a head coach for 38 years and coached 52 years overall.
Wallenpaupack will face Hollidaysburg in the first round of the PIAA Class 5A playoffs. On defense Wallenpaupack had three interceptions. Adam Haupt, Darian Joseph and Matt Horak each had one.
| Saturday, November 10, 2018 | 1 | 2 | 3 | 4 | OT | Final |
| --- | --- | --- | --- | --- | --- | --- |
| Wallenpaupack | 0 | 7 | 7 | 15 | – | 29 |
| East Stroudsburg South | 0 | 0 | 0 | 7 | – | 7 |
Second quarter
WAL –
Haupt 29 pass from McCormick (Barnes kick), 2:03
Adam Haupt catches a 29-yard Touchdown pass from Tom McCormick with 2:03 left in half East Stroudsburg South leads 7-0. @PaupackSports @esasdsouthath pic.twitter.com/SX5xZnFBmI

— EasternPAFootball (@EPAFootball) November 11, 2018
Third quarter
WAL –
Ruggieri 2 run (Barnes kick), 8:09
Ruggieri 2 yard TD run @PaupackSports 14, @esasdsouthath 0 8:05 3rd quarter pic.twitter.com/b9ZrU7AEX5

— EasternPAFootball (@EPAFootball) November 11, 2018
Fourth quarter
WAL –
Obeng 5 run (Obeng run), 7:08
Wallenpaupack's Manny Obeng 5-yard touchdown run with 7:08 remaining in the game. @PaupackSports 22, @esasdsouthath 0 pic.twitter.com/2de7r6jARq

— EasternPAFootball (@EPAFootball) November 11, 2018

WAL – Ingulli 7 run (Barnes kick), 5:28
Haupt with interception setting up Ingulli 7 yard TD run with 5:28 remaining. @PaupackSports 29, @esasdsouthath 0 pic.twitter.com/pKKLRkdyyA

— EasternPAFootball (@EPAFootball) November 11, 2018

ESS – Long fumble recovery in end zone (Vazquez kick), 0:58

Michael Long recovers a fumble in end zone for the East Stroudsburg South score. @PaupackSports 29, @esasdsouthath 7 :58 seconds remaining pic.twitter.com/NcRxS0lHzH

— EasternPAFootball (@EPAFootball) November 11, 2018