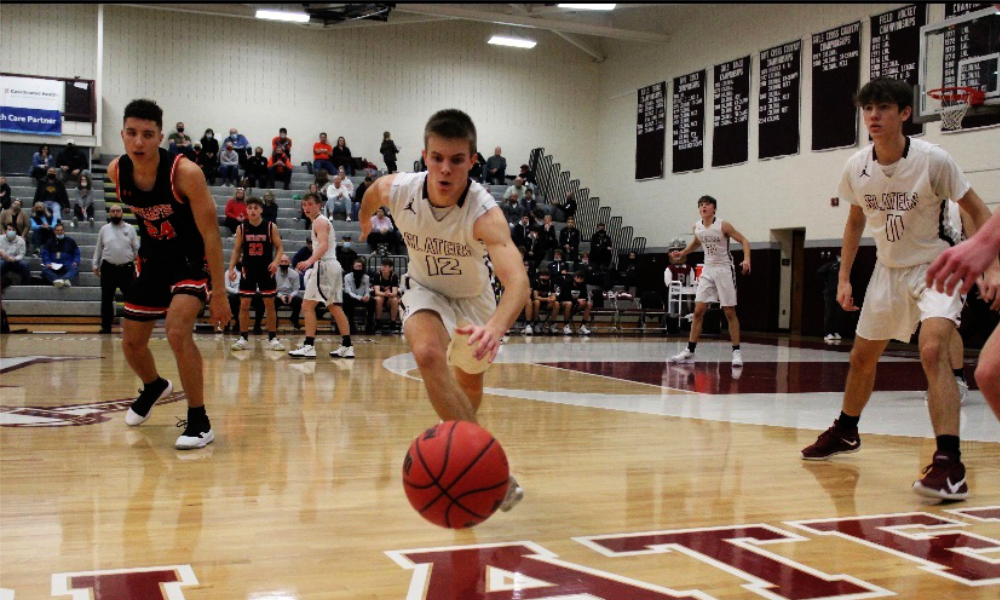 On Saturday December 11th, the Bangor Slaters and Northampton Konkrete Kids faced off in Slater territory. Last season the Slaters dominated with Gabe Zieba and Cj Miles leading the team to a Colonial League and District 11 Championship. After they graduated the team had big shoes to fill. Josh Giaquinto and Brayden Strohe stepped up and scored 26 of Bangor's 42 points.
The stands in Bill Pensyl Gymnasium were filled with fans that were eager to once again cheer on the Slaters in person. The Konkrete Kids got off to an amazing start, scoring 19 points on the Slaters in the first quarter. Going into the second quarter Bangor was down by eight points. In the second quarter the Slaters made some defensive adjustments to hold Northampton to three points in the second quarter. Going into the second half of the game the score was 23-22. Northampton made a comeback and was beating the Slaters 38-31 at the start of the 4th quarter. The entire fourth quarter was intense and fast paced. Both teams went back and forth. The Slaters just couldn't keep up, losing the game 52-42.
Bangor's defense was no match for Northampton's star player Isaac Harris. Harris scored 27 of Northampton's 52 points. He hit five three pointers. Looking forward Bangor will try to get a win on the road against Wilson. Northampton is in search of their second win against the Parkland Trojans.
Photo's by Avah Cosenza and Jensyn Buist