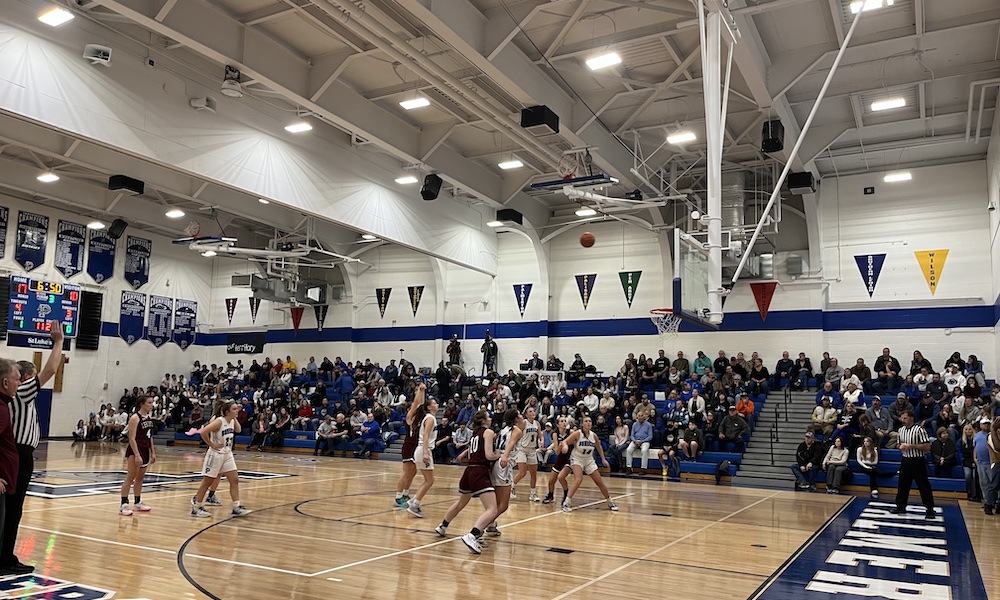 The 2022-2023 Basketball season is just getting started and is already getting good. The Palmerton Bombers Girls basketball team faced the Lady Indians in the opening game of the winter season on December 2nd. The game was played at Palmerton High School along with the boys teams for the annual double header. After a relatively close first half, the Bombers were able to defeat the Lady Indians 38-26.
Both Palmerton and Lehighton teams were coming off a previous hot season and had high hopes for the season opener. It was clear during the first quarter of the game that both teams had the eagerness to come home with a win. The first quarter ended with a 8-6 score and the Bombers leading. Going into the half, both teams were still in the game but the bombers were able to hold their lead with a 15-9 score. Sr. Bethie Morgan of Palmerton, was the leading scorer of the first half, with nine points. Jr. Charli McHugh of Lehighton, carried the Indians in the first half with six points.
During the second half of the game, Lehighton's So. Emma Repsher came alive to help the Lady Indians out. Repsher was the leading scorer of the game for the Indians with ten points, nine of which coming out of the second half. Although her game was on, so was the Bombers as they were able to score ten points in the third quarter to keep their lead. The third quarter ended with a 25-18 score.
The final quarter of the game set the Bombers apart from the Lady Indians. Lehighton kept the fight up until the end but were not able to catch up with Palmerton to pull it off. The final score of the game was 38-26.
Leading scorer of the night was the Bombers' Sr. Bethie Morgan closing out the game with a total of 19 points. Lehighton will continue to play for a successful season and keep their goals in mind. The Lady Indians will play again on Monday December 5th at home against Saucon Valley at 7:30pm. Palmerton will wait until Tuesday to play their next game and will travel to Northwestern Lehigh for a 6:15 pm start.