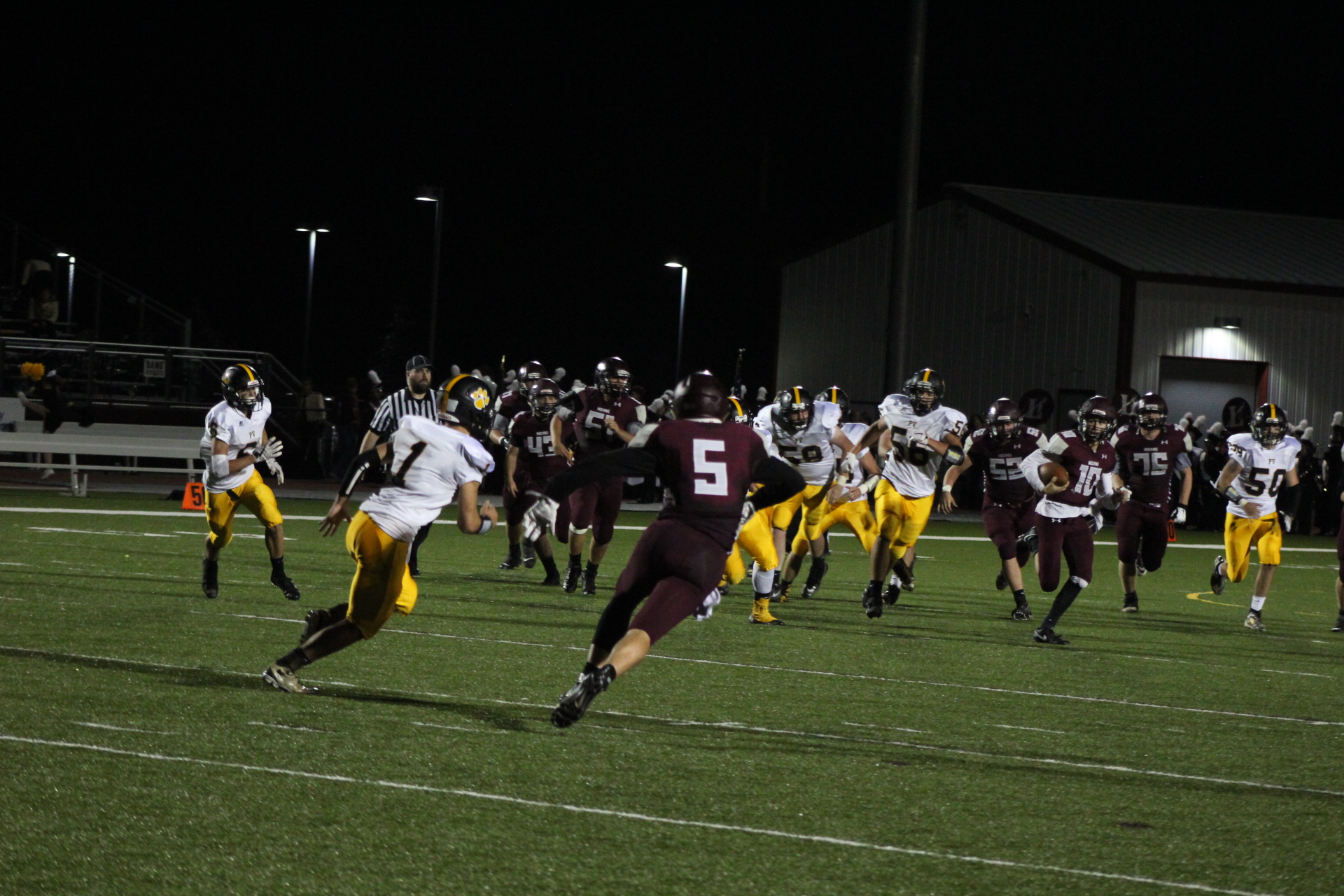 The Lehighton Indians hosted the Panther Valley Panthers for the D11Sports Game of the Week Thursday evening. Also in attendance was the Lehighton SAP Teams, Carbon Monroe Pike Drug and Alcohol, and the Bo Tkach Foundation.
Both defenses held strong for most of the first quarter, until Indians senior quarterback Lucas Sangiuliano hit junior wide receiver Zach Hunsicker for a 37-yard touchdown to go up 8-0 after a successful two-point conversion. There was no additional scoring for the remainder of the first quarter.
On the first play of the second quarte,r Sangiuliano hit senior tight end Ben Schatz for a 12-yard touchdown increasing the Indians lead to 14-0 after a missed extra point. The Indians added another score before halftime on a 22-yard touchdown run by Schatz with 3:03 left in the half. The Panthers were able to get on the board with three seconds left in the half on a 95-yard interception that was returned for a touchdown by Shawn Hoben. The Indians went into halftime with a 21-8 lead over the Panthers.
The Panthers were fired up after halftime, hoping that the energy from their big touchdown in the second would carry out into the third quarter. The Indians had other ideas. In the first play of the second half, sophomore Hunter Crum came up with a 38-yard touchdown run for Lehighton.
Ben Schatz has proven to be quite the valuable player for Lehighton this season. His third touchdown of the night came from a 37-yard touchdown pass from Sangiuliano to put the Indians up 36-8.
Sangiuliano has also been a driving force for the Indians offense this season and displayed his abilities all night. He added another Indian touchdown to put the team up 43-8 with time ticking down in the fourth quarter. On the night, Sangiuliano threw three touchdown passes and added a rushing touchdown as well.
The Panthers battled for a hard-earned rushing touchdown from Tremaine Ervine, late in the fourth to make the final score of the game 43-14 in favor of Lehighton. The Panthers showed glimpses of improvement and determination all night against the tough Indians defense and will look to keep getting better with each game.
Now 3-2 on the season, the Indians will hit the road for their next two games in which offensive consistency and strong defense will be key for success. Lehighton will face off against the Blue Mountain Eagles on Friday night at a 7:00 start time.