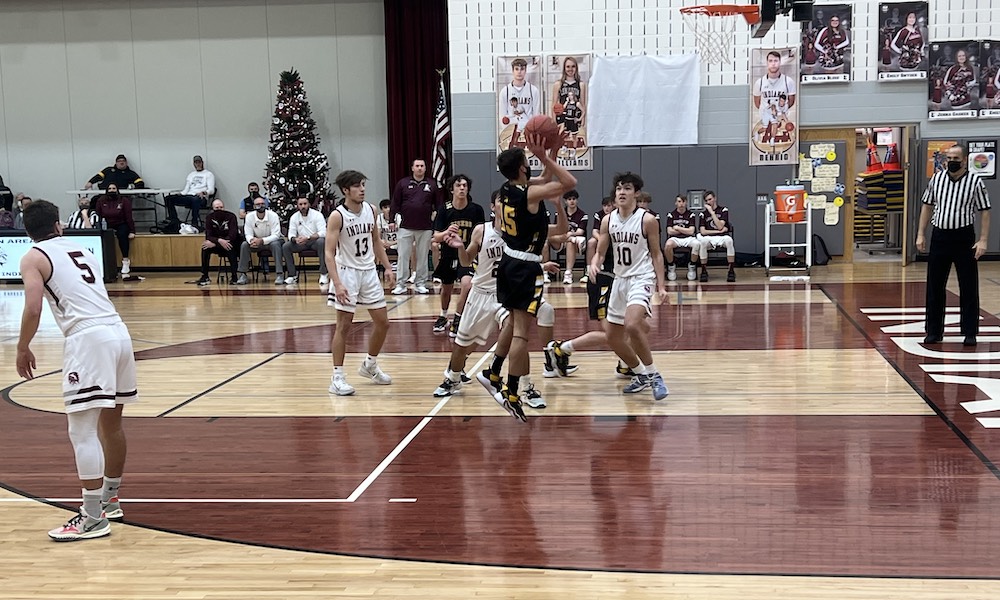 The Lehighton Indians hosted the Northwestern Lehigh Tigers for a boys basketball match. Lehighton entered with an overall record of 2-10, while Northwestern entered with a record of 7-4.
Lehighton closed out the first quarter with a 16-11 lead over Northwestern. Lehighton increased their lead in the second quarter, scoring six points while holding Northwestern to just two points making the score 22-13 at the half. Jack Lorenz led Lehighton with ten points at the half. Ethan Lazarus led Northwestern with four points.
Northwestern closed the gap in the third quarter, outscoring Lehighton 10-6 making the score 28-23 in favor of Lehighton heading into the final quarter of play. Lehighton pulled away from Northwestern in the fourth quarter thanks to Joe Roth who scored 15 points in the second half for Lehighton en route to a 45-29 victory over Northwestern. "This seems like the best offensive and defensive game we played," said Lorenz. "We held Witkowski (Dylan) to three points. "It feels great (to win)," added Lorenz. "T
his win feels like the best one yet." For his efforts, Lorenz was named player of the game.
Lehighton is now 3-10 on the year, while Northwestern falls to 7-5. Lehighton will host Panther Valley next Monday, January 17th at 7:00 PM. Northwestern will host Catasauqua on Monday, January 17th at 6:15 PM.
Lehighton had three players score double digits: Joe Roth (15), Jack Lorenz (12), Mason Costenbader (10)