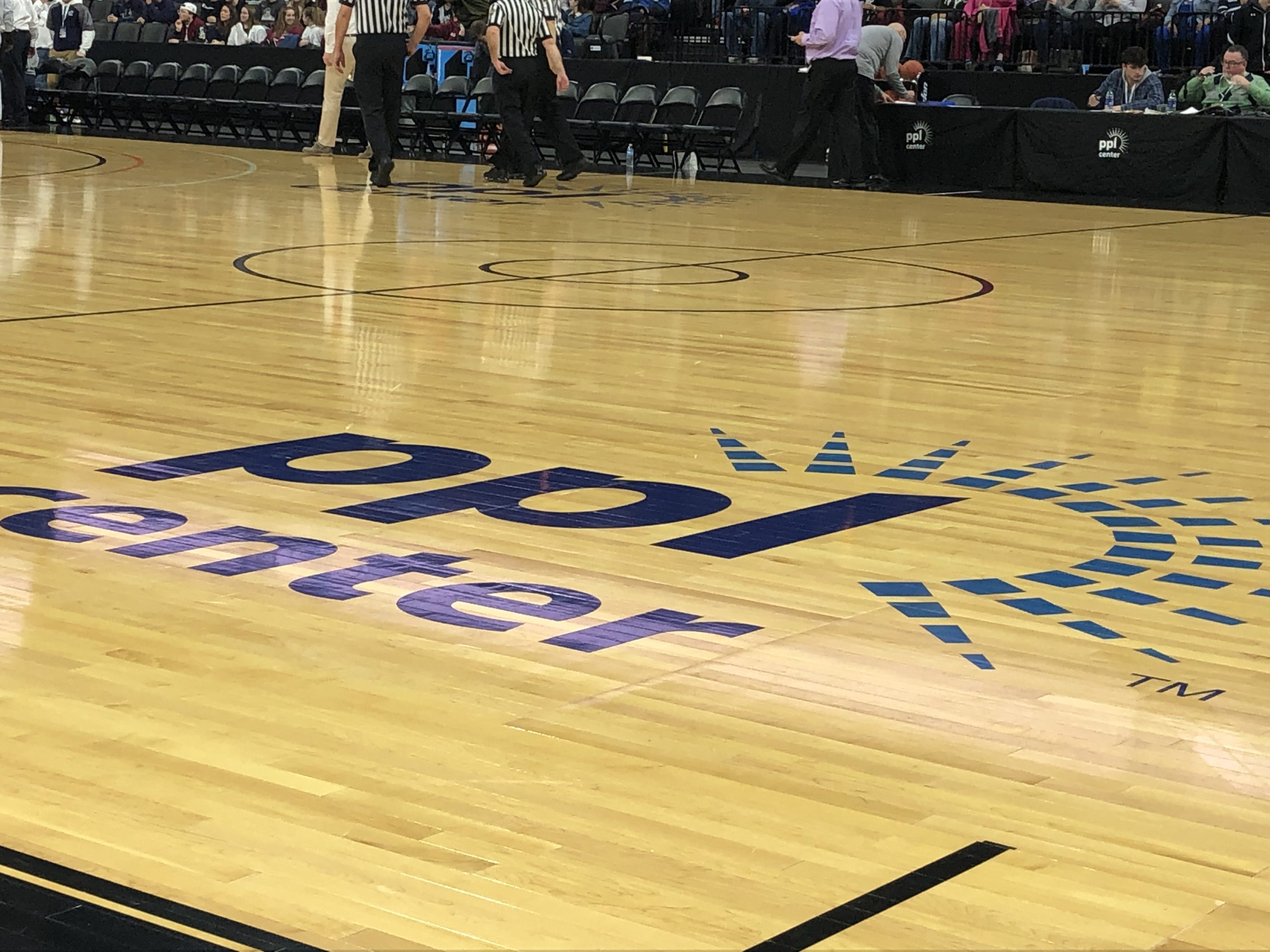 The first matchup of the night featured number three seed Central Catholic and number two seed Liberty, who hit the floor at the PPL Center. The Hurricanes jumped out to an 8-2 lead before the Vikings answered scoring 8 of the last 10 points of the quarter to even the game at 10-10 after one.
The second quarter featured a back and forth affair with Central regaining the lead 19-18 after two free throws by Nick Filchner, who ended the half with 8 points, while Antonio Montgomery paced the Hurricanes with 6 points. The canes with five three pointers in the first half going into the half leading 24-21.
Montgomery then hit his third three of the night in the opening minutes of the third quarter as Liberty would extend their lead to 8, 29-21 and later up 31-23 on a basket by Rahmad Ali. Central tried to battle back but Liberty got a three from Will Harper and then a quick steal and basket by Ish Gonzalez to lead 42-30 after three quarters.
The threes would continue in the 4th quarter with a pair of threes by Joe Barnes to extend the lead to 50-32 with under six minutes to play. But Central Catholic would battle back using a 17-3 run to close to 51-46, but Liberty holds on to win 60-53 and they head to the East Penn Conference Championshjp game on Thursday.
Joe Barnes led the way with 20 points and Montgomery finished with 12 points while the Vikings were led by Nick Filchner with 21 points.
Here is @LHSCanesBBall winning head coach Chad Landis talking one on one with our @D11Sports Student Reporter @joeydra1. @LIBERTYATHCLUB @PPLCenter @ACCHS_Athletics @ACCHSVikings pic.twitter.com/NJjtMVEQW6

— D11Sports (@D11Sports) February 11, 2020
It's a final 60-53 @LIBERTYATHCLUB over @ACCHS_Athletics. pic.twitter.com/NPAtxHBh1N

— D11Sports (@D11Sports) February 11, 2020
Another 3. @ACCHS_Athletics closes to 58-53 with 22 seconds left. pic.twitter.com/WQ7VKLwqHi

— D11Sports (@D11Sports) February 11, 2020
The @ACCHS_Athletics go on a 17-3 run to 53-49. @PPLCenter @ACCHSVikings @LIBERTYATHCLUB @LHSCanesBBall pic.twitter.com/JjQ1ocSrd6

— D11Sports (@D11Sports) February 11, 2020