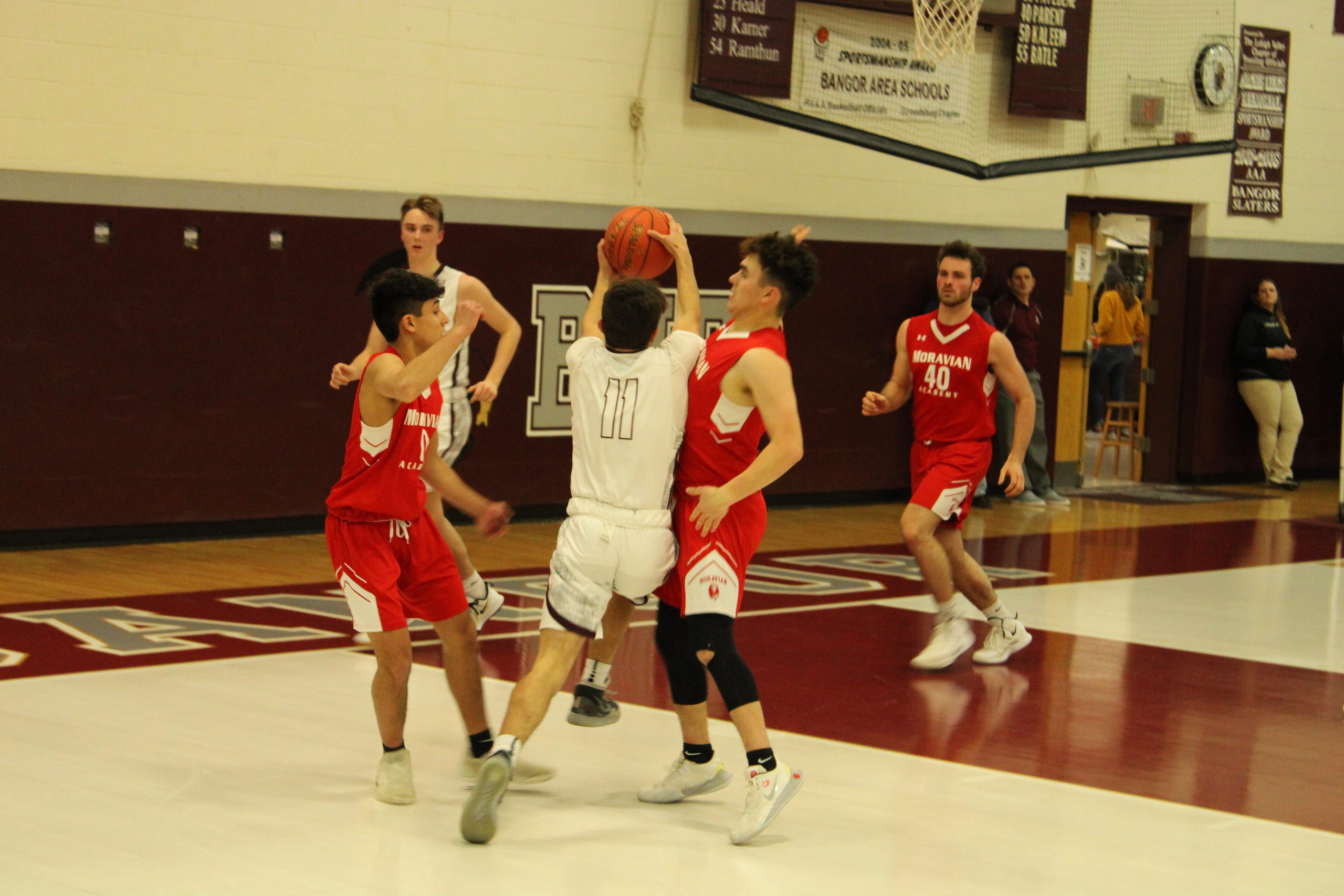 Monday, January 6th, the Bangor Slaters hosted the Moravian Academy Lions in a boys basketball game. The Slaters fought long and hard throughout the game, but sadly ended with a final score of 50-31.
Throughout the first quarter, Ethan Saxe, Gabe Zieba, and Nate Owens were fighting for their team. By the end of the first quarter, the Lions were leading the Slaters 20-10. In the second quarter, the Slaters called a timeout at 6:03. The coaches went over the Slaters' game plan, and they were ready to keep fighting!
The second quarter consisted of points scored by senior Carlos Colon, freshman Justin Peterson, and senior Nate Owens. The team's hard work and determination were very evident, but the Lions were still leading them 26-16.
The second half of the game was not very good for the Slaters. Two more timeouts were called by Moravian Academy during the third and fourth quarters.
By the end of the game, the Moravian Academy Lions beat the Bangor Slaters 50-31. If you want to see the boys in action catch them Saturday, January 11th when they take on their rival, Pen Argyl High School.