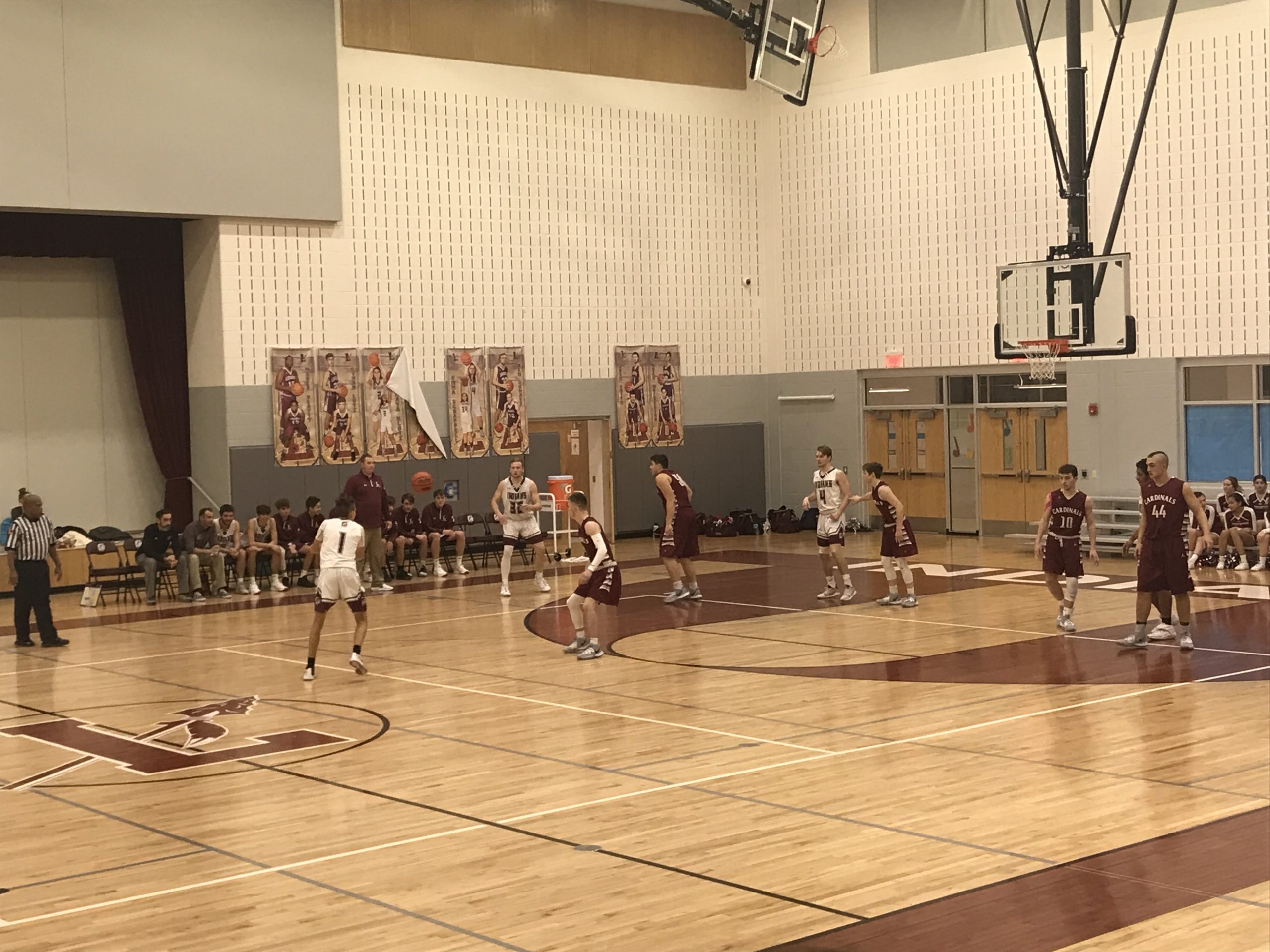 The Lehighton Indians welcomed the Pine Grove Cardinals to the Lehighton Elementary Center Monday night for a varsity basketball matchup. Lehighton came in with a 6-5 record, while Pine Grove came in with a 6-3 record.
At the end of the first quarter, both teams were even at seven a piece. Pine Grove and Lehighton stayed even going into halftime by a score of 20-20. In the third quarter, Pine Grove was able to hold Lehighton to nine points, while scoring 14, giving them a 34-29 advantage at the end of the third.
In the closing minutes of the fourth quarter, Pine Grove had a 38-33 lead over Lehighton. Lehighton came back, going on a 5-0 run to tie the game 38-38 thanks to a steal by sophomore Jack Lorenz and another by senior Josh Smith. With three seconds left on the clock, junior Richard Yturrino scored the game winning basket for Lehighton giving them the 40-38 win over Pine Grove.
Lehighton improves to 7-5 on the season. Lehighton's top scorers were Yturrino, the D11Sports player of the game, along with 13 points from junior Zach Hunsicker. Lehighton's next game is Wednesday, January 8th at 7:00PM as they travel to Catasauqua to take on the Rough Riders. Pine Grove falls to 6-4 on the season. Pine Grove's top scorers were Cody Griffiths with 13 points along with nine points from Josh Leininger. Pine Grove's next game is Tuesday January 7th, weather permitting, as they welcome the North Lebanon Vikings.