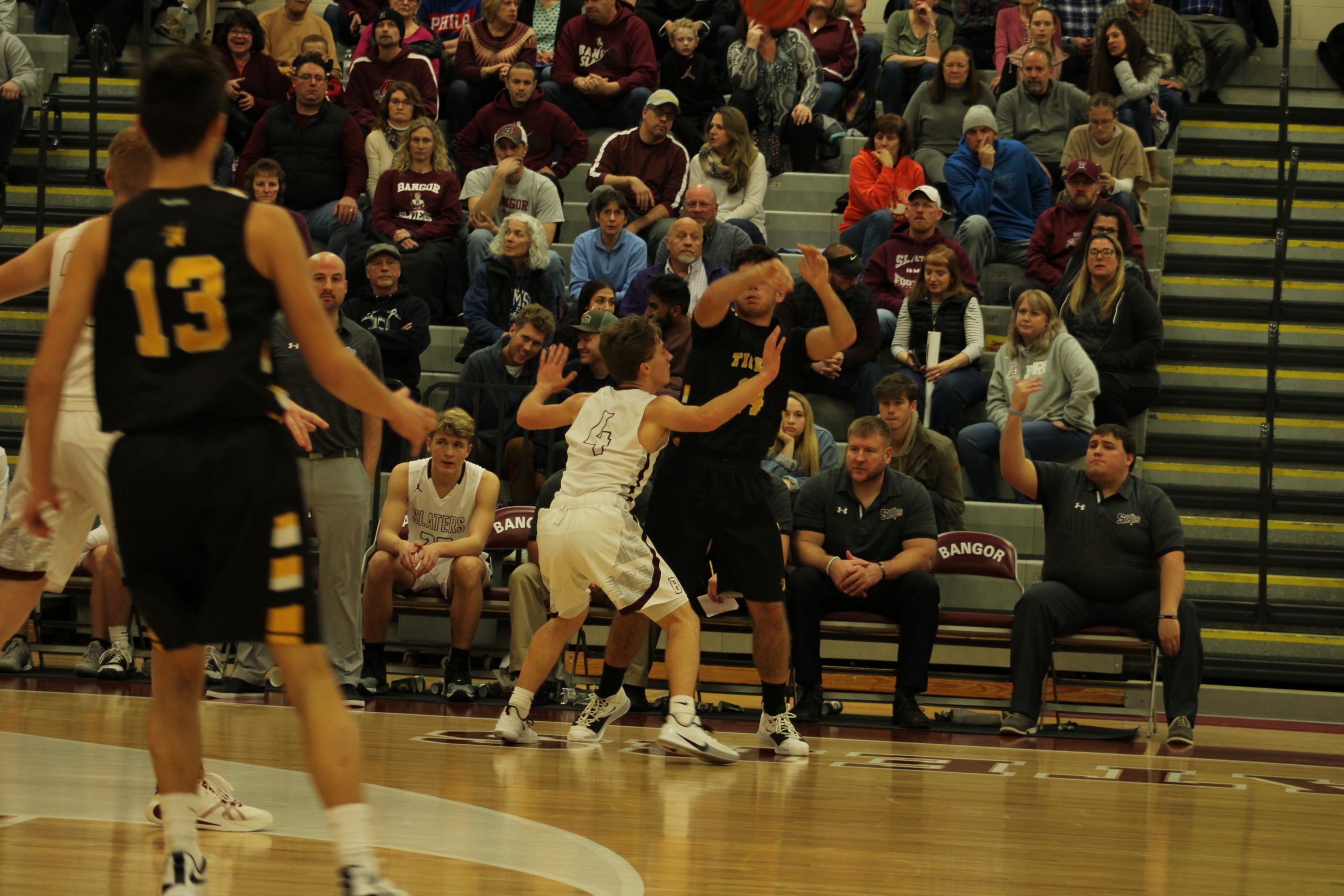 and Ashlee Meeker
On Friday night, the Bangor Slater boys basketball team hosted Northwestern Lehigh. This exciting game ended with a score of 55-51, with Bangor losing to Northwestern.
At the start of the game, the Slaters hustled the ball and put up 17 points by halftime, which made the score 17-14. During halftime the Slater pep band and the cheerleaders kept the crowded pumped up! After halftime Northwestern began to catch up to Bangor. At the end of the fourth quarter, the score was tied 41-41!
Entering the first overtime, the Slaters took the lead with 46-44. With just seconds left on the clock Northwestern hit a shot from beyond half court and tied the game once again! The second overtime did not help Bangor. Northwestern Lehigh won 55-51.
The Slater Boys Basketball team played with fantastic communication and great skill, but fell short. Be sure to attend their next game and see how their hard work will pay off!