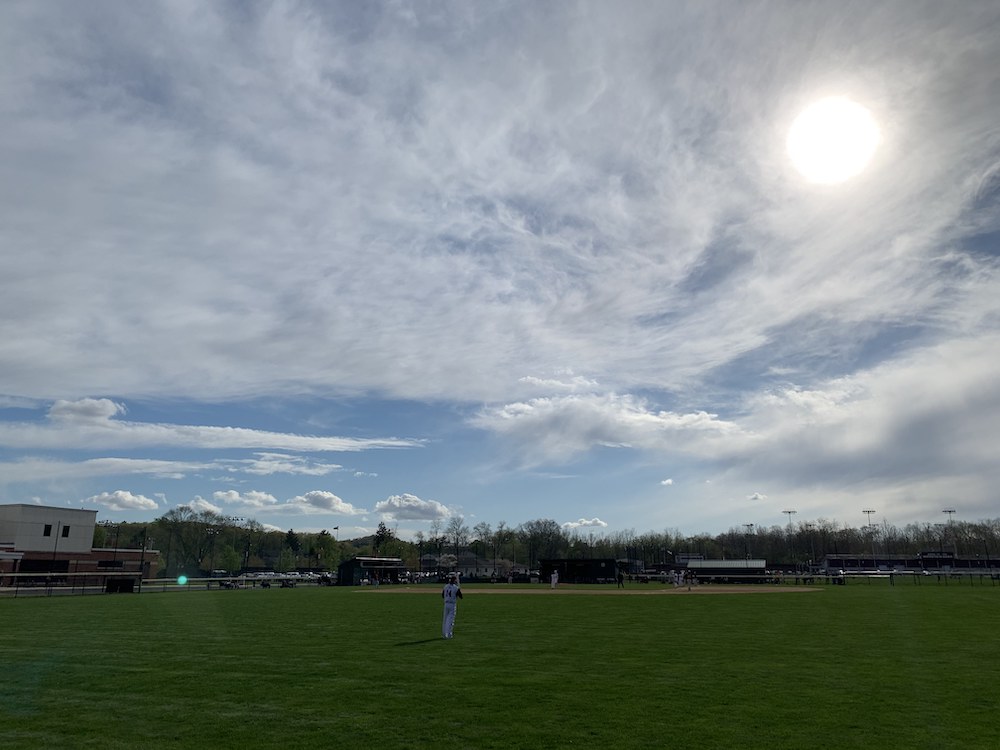 On Friday afternoon, Stroudsburg baseball hosted the Konkrete Kids of Northampton, who were looking to extend their winning streak to four games. The visitors did exactly that in dominant fashion.
It certainly didn't feel like spring in the Poconos, with cool temperatures and very high winds which occasionally halted play. This did not slow down Northampton, who racked up ten runs to win by a score of 10-3.
Strong pitching, solid defensive play, and lots of well placed bunts helped Northampton. Seriously, they bunted a lot, and they did so successfully.
In the first inning, the Mountaineers got to starting pitcher Ryan Kovach as they jumped out to an early lead. Junior Xavier Dorst had the RBI which drove in junior Ethan Sodl. Stroudsburg would not get back on the board until the fifth inning.
Northampton was able to take the lead for good after scoring two runs in the top of the third inning due to a few errors in the field from the Mountaineers. Great defense from both sides would eventually keep the score 2-1 until the fifth inning.
Then, in the top of the fifth, the Konkrete Kids scored three runs, making the score 5-1 in their favor. They simply put the ball in play, which either led to a base hit or sloppy fielding from the Mountaineers.
For the mountaineers, an RBI single from Senior Daniel Orrego scored sophomore Carson Craig in the bottom of the fifth. Stroudsburg appeared to be gaining momentum, but they left two runners in scoring position to end the inning, leaving the deficit at three runs.
In the top of the sixth inning, the guests scored three more runs. RBI singles to right and center field made the score 7-2. With the bases loaded, Stroudsburg's starting pitcher, Dylan Sparks, walked a batter to score another run for Northampton. This would be the last batter he faced before being relieved by senior Ben Allbaugh and eventually Carson Craig.
Northampton scored two more runs in the top of the seventh. Stroudsburg scored one in the bottom half of the inning. The final score was 10-3 in favor of Northampton.
Stroudsburg looks to get back on track tomorrow, May 1, against Delaware Valley. Northampton will aim to stay on their winning streak May 4 against Dieruff.