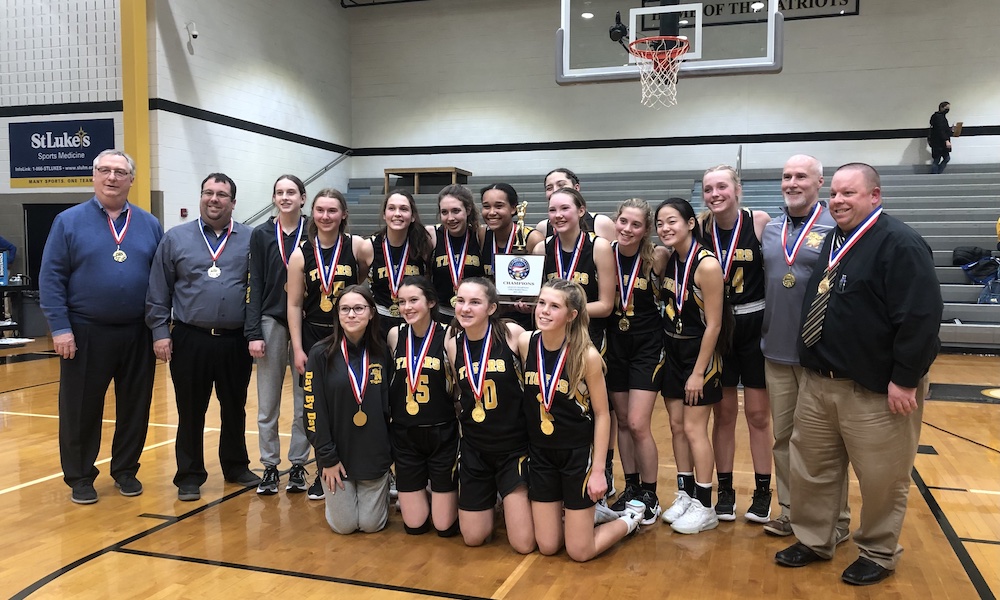 The 2022 Girls Basketball Colonial League Championship was held Friday night at Freedom High School. It was a battle back and forth between the number three seed, Northwestern Lehigh, and the number one seed, Palmerton. The crowds for both teams packed the large gymnasium in an environment filled with excitement and nerves for the girls.
The 6:05 tip started as the Blue Bombers got the ball and quickly turned the ball over to the Lady Tigers. Northwestern Lehigh's Paige Sevrain put the first points of the game up on the scoreboard as she was right in the paint. The Lady Tigers came out strong from the start and kept the lead the entire first quarter as they led 11-8.
Coach Dan Beck of the Blue Bombers said in pregame that he wanted to keep the game a low scoring game and so being down by three at the start of the second quarter was a relatively good place for the team. The Lady Tigers remained dominant in the second quarter on both offense and defense and led going into the half 19-13.
In the second half, the Palmerton Blue Bombers kicked into a new gear as their defense stepped up and performed when Palmerton was down 14 points. Palmerton came back to make it a one point game as Northwestern Lehigh led 34-33. The championship game was a nail biter and came down to the very last minute as the final score was Northwestern Lehigh (40) – Palmerton (38).
This is the second straight Colonial League Championship for the Northwestern Lehigh Lady Tigers.