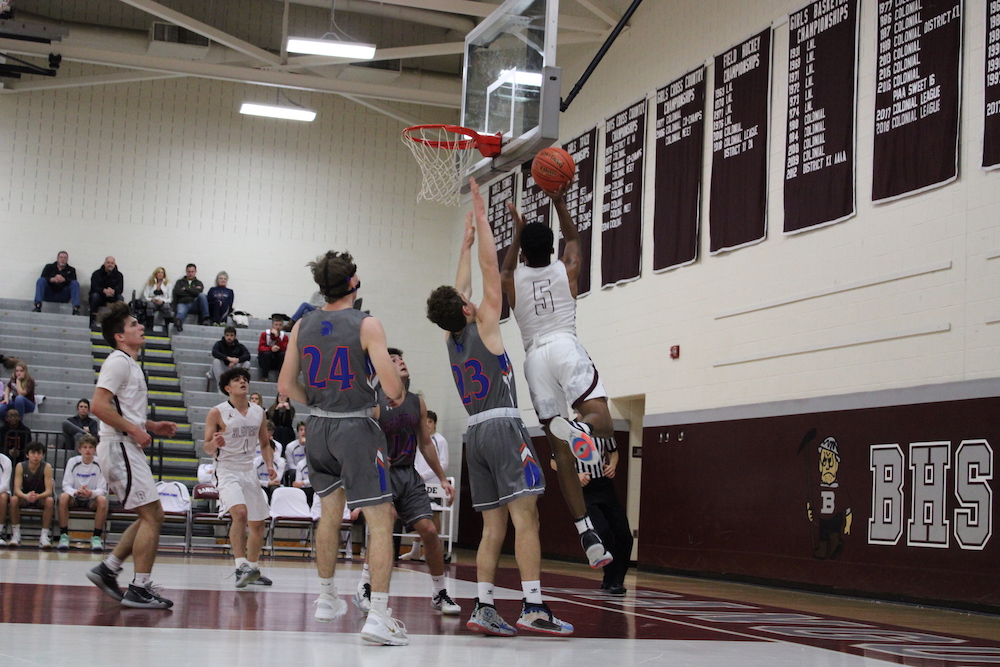 The Bangor Slaters hosted the Southern Lehigh Spartans Thursday, January 16th in a boy's basketball game. The Slaters had just won their past two games and were going for a third!
The first quarter was a swift one. Both teams were scoring back and forth baskets. The hustle of Southern Lehigh just wasn't enough to beat Bangor in the first quarter, ending with a score of 14-13.
In the second quarter, the Spartans were still trailing behind the Slaters. Scoring 19 points in the second quarter, the Slaters were now leading the Spartans in a close tie of 33-27.
The top scorers in the first half for the Slaters were Nate Owens, Gabe Zieba, and Ethan Saxe. As for the Spartans, there was Chris Andrews and Liam Gaughan.
By the third quarter, the game was starting to pick up. The Slaters and the Spartans were giving the game their all and ended the third quarter with a score of 48-36.
Nine free throws in the fourth quarter made by Nate Owens is what helped to get the Slaters to their winning score of 65-55. To see if the Slaters can keep their winning streak, go to their away game at Wilson Area High School on Saturday, January 18th!