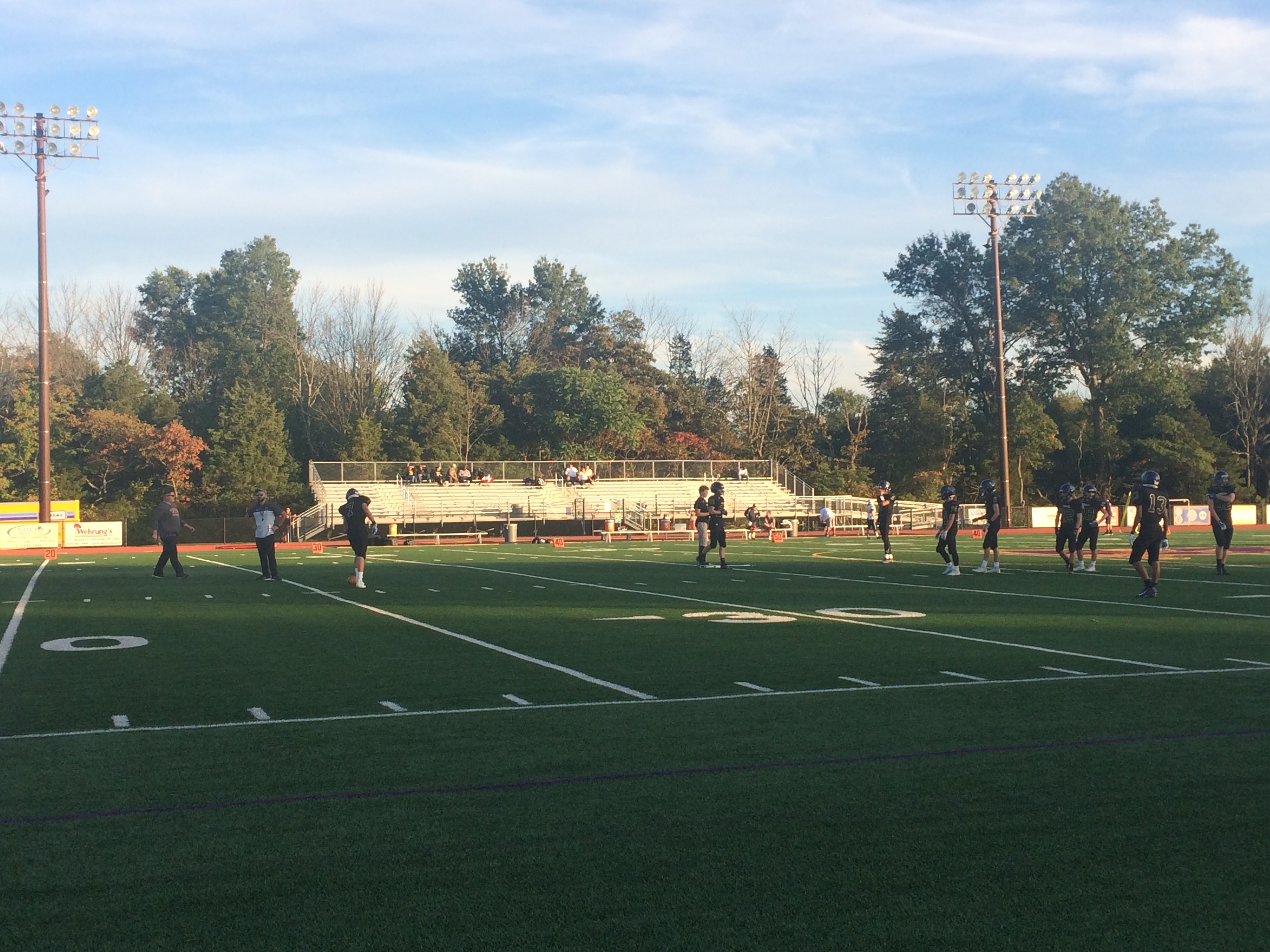 Before the Notre Dame Green Pond vs. Palisades matchup, I had the opportunity to talk to both coaches. Both Palisades and Notre Dame had to overcome some challenges this season so far. Coming into this game, both teams were coming off a loss. Notre Dame's record was 3-2, while Palisades was looking for their first home win with their record of 1-4.
This being said, the Crusaders were also looking for their first away win of the season. Notre Dame's head coach Phil Stambaugh stated that they've had problems with injuries. In an earlier game against Southern Lehigh, two of the crusaders quarterbacks were injured. Their strategy for the upcoming game was to focus on one play at a time, and then go on to win the district title in the upcoming month.
The game started quickly, with Notre Dame scoring two touchdowns in the first quarter. They continued their momentum into the second quarter, driving the score to 21-0 by a touchdown by Matt Frauen. Both teams switched up their quarterbacks throughout the first half with the Pirates switching from Junior Matt Santos to Sophomore Jaden Newton. Palisades finally scored a field goal, kicked by number 55, Zach Shoemaker, to make the score 21-3 heading into half-time.
At this point in the game, Notre Dame had been switching up their tactics. They started by passing a lot, and then switched to running. The Pirates seemed to need to try passing as they were getting pummeled with their strategy. Palisades tightened the gap by scoring a touchdown with 4:46 left in the third quarter to make it 21-10. This touchdown was scored by Mason Smeland, #3, a 32-yard run.
Fighting back with two minutes left in the quarter, the Crusaders scored a touchdown of their own making it 28-10. The Pirates and Notre Dame played pretty evenly in the second half until the Crusaders scored again with a little less than ten minutes in the fourth quarter. With plenty of game left, the score was 35-10 until Palisades scored another touchdown making the score 35-17.