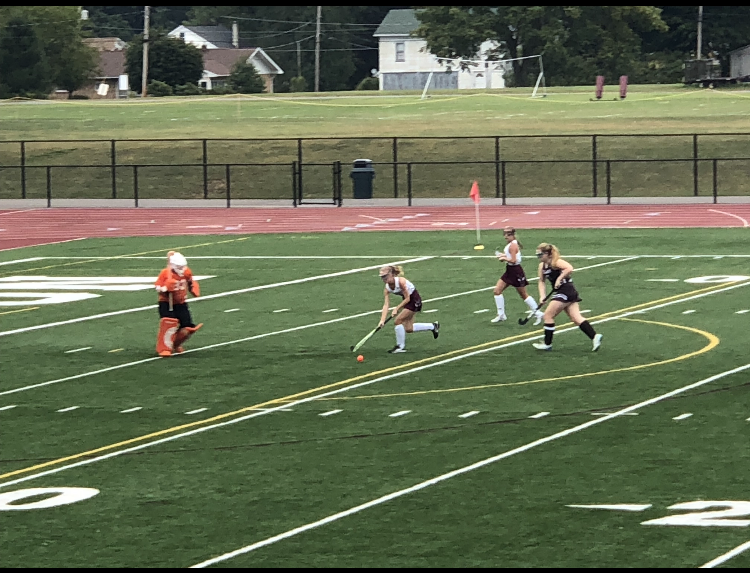 The Lehighton Indians hosted the Catasauqua Roughie's in Field Hockey. The Indians dominated the first half scoring six points, while holding Catasauqua to no points.
The Indians quickly got on the board first within the first two minutes on a goal by junior Kaleena Craig. Junior Brooke Schleicher added another goal for the Indians giving them a 2-0 lead. Craig scored her second goal of the game increasing the Indians lead to 3-0.
Senior Alison Miller scored for the Indians making it 4-0 in favor of the Indians. The Indians added another goal expanding their lead to 5-0 by junior Alicia Shaffer with 6:30 remaining in the first half.
With 5:00 minutes left Craig earned a hat trick, scoring her third goal of the game, giving the Indians a 6-0 lead going into halftime. Lehighton attempted ten shots in the first half to Catasauqua's one shot attempted.
The second half was a battle of the defenses. Despite both teams attempting multiple shots on goal, neither team was able to score. Lehighton walked away with a victory of 6-0. The Indians next game is Tuesday, October 1st as they travel to Nazareth to take on the Blue Eagles.